The top 10 earners for the American Heart Association had fun spraying silly string on some very good sports! Thank you to Mr. Joe Ross, Coach Duenne, Dr. Sam Duncan, Mr. Pate Hogan, and Mrs. Jennifer Chaney for being such great sports!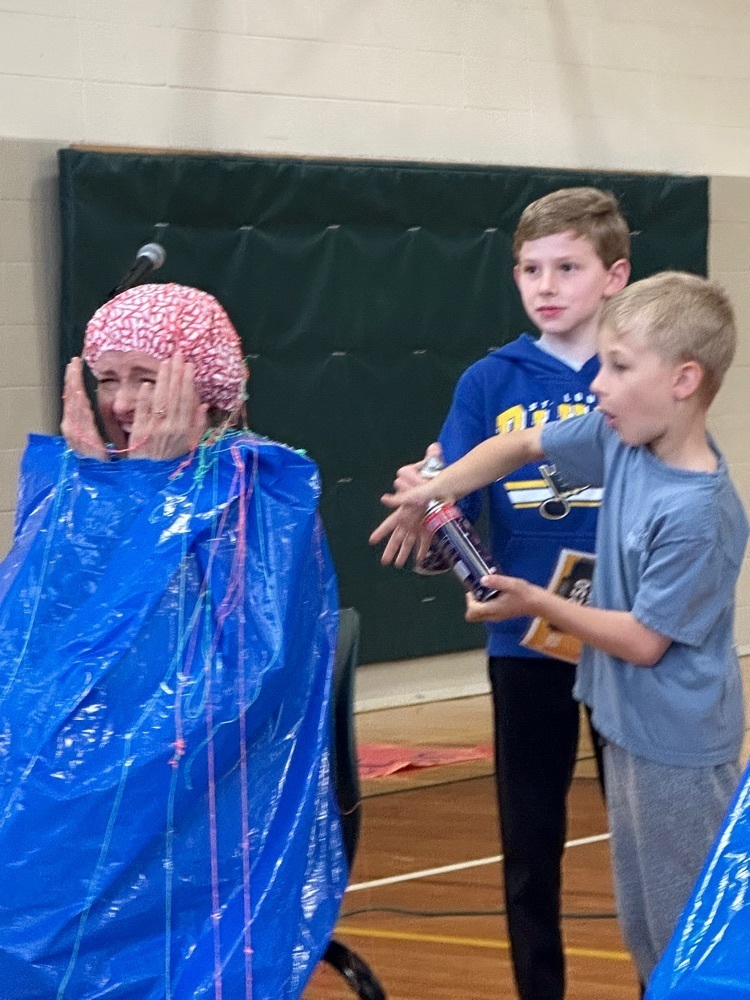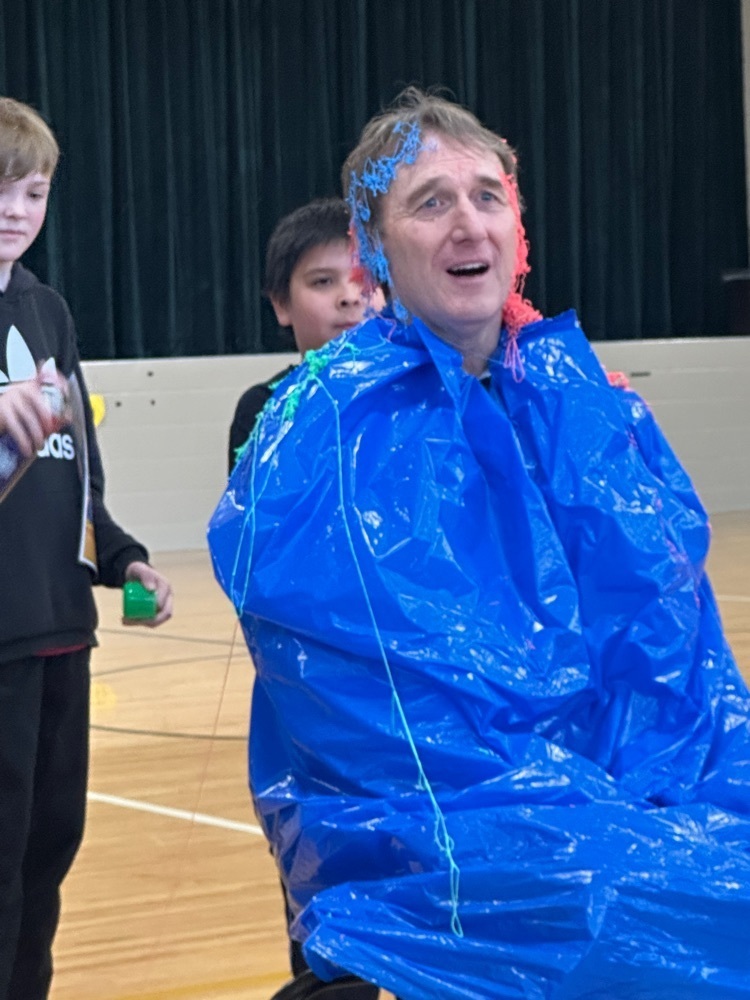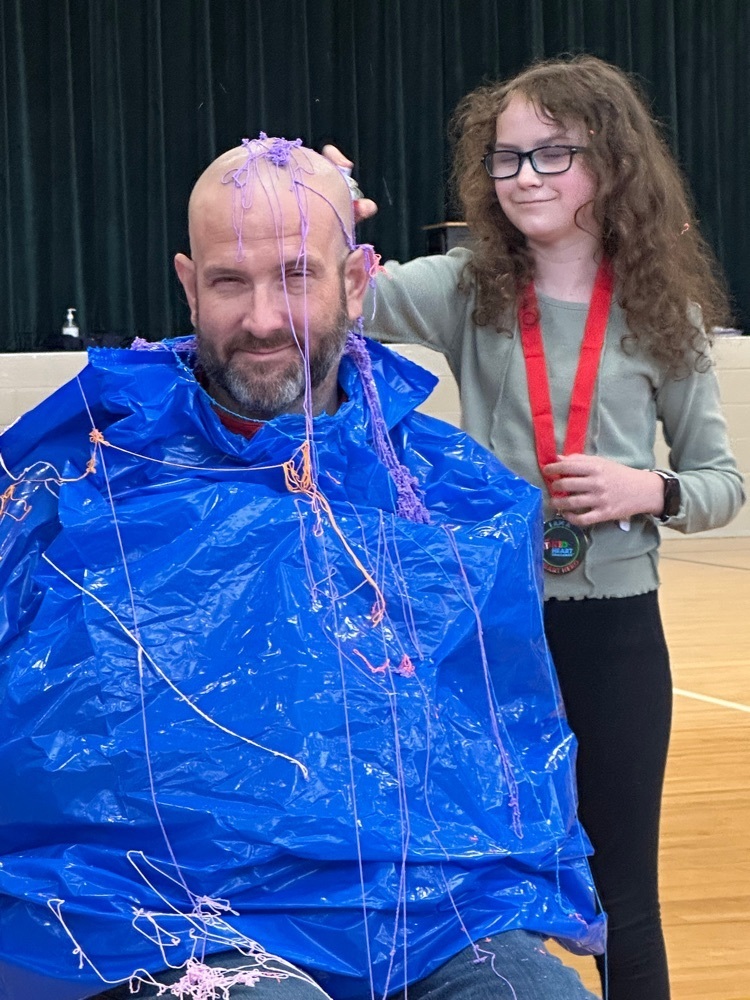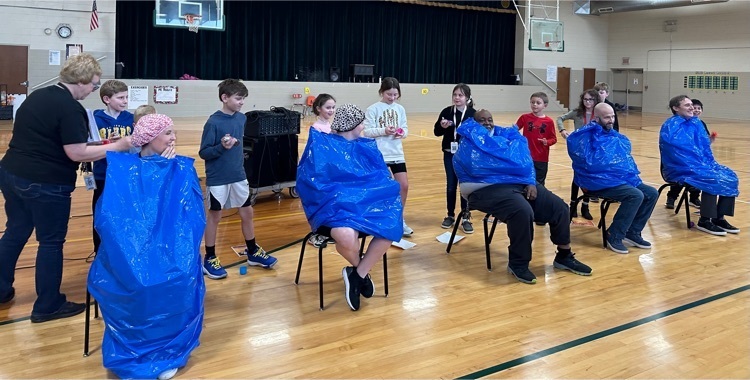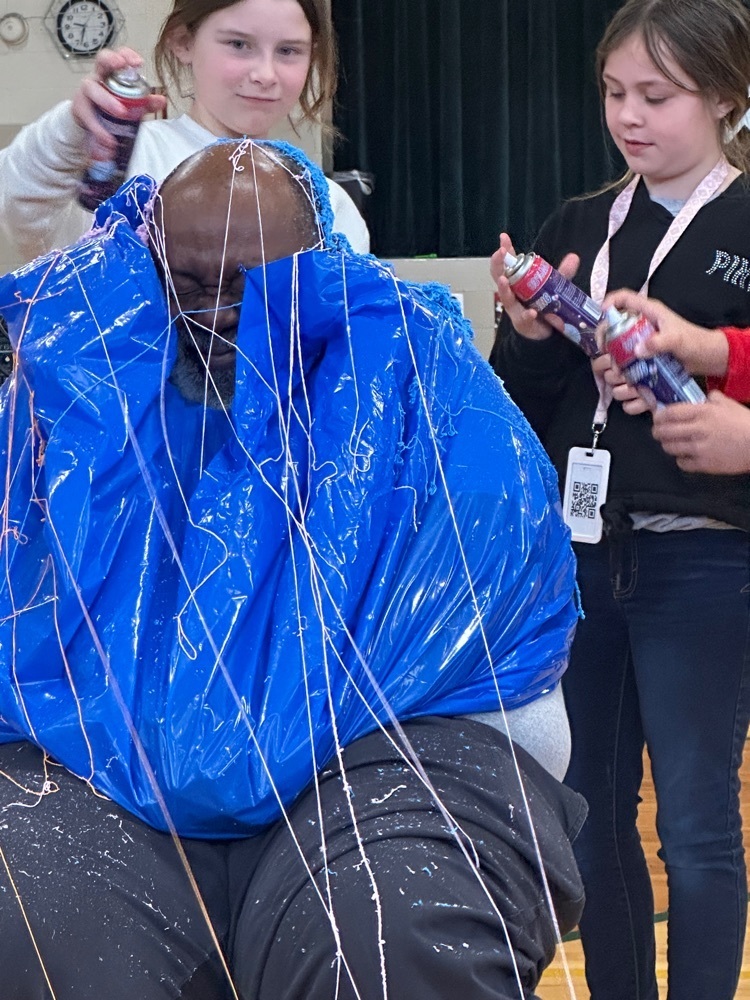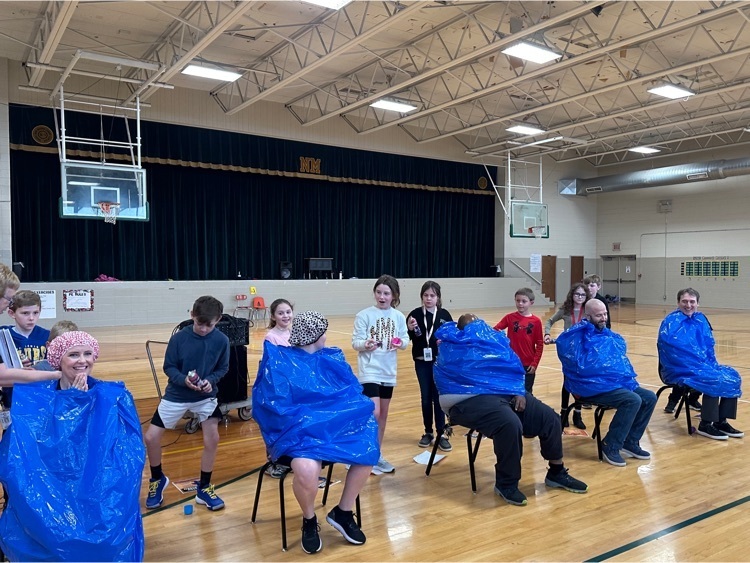 A huge shout out to everyone that helped raise money for the American Heart Association! NME raised $11,000!!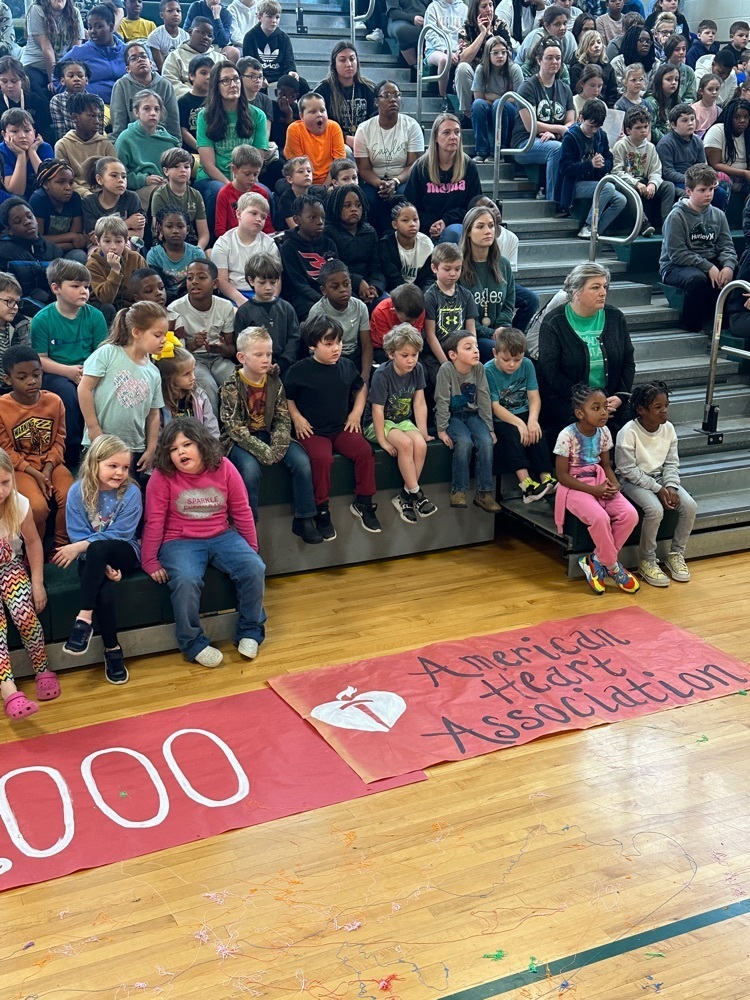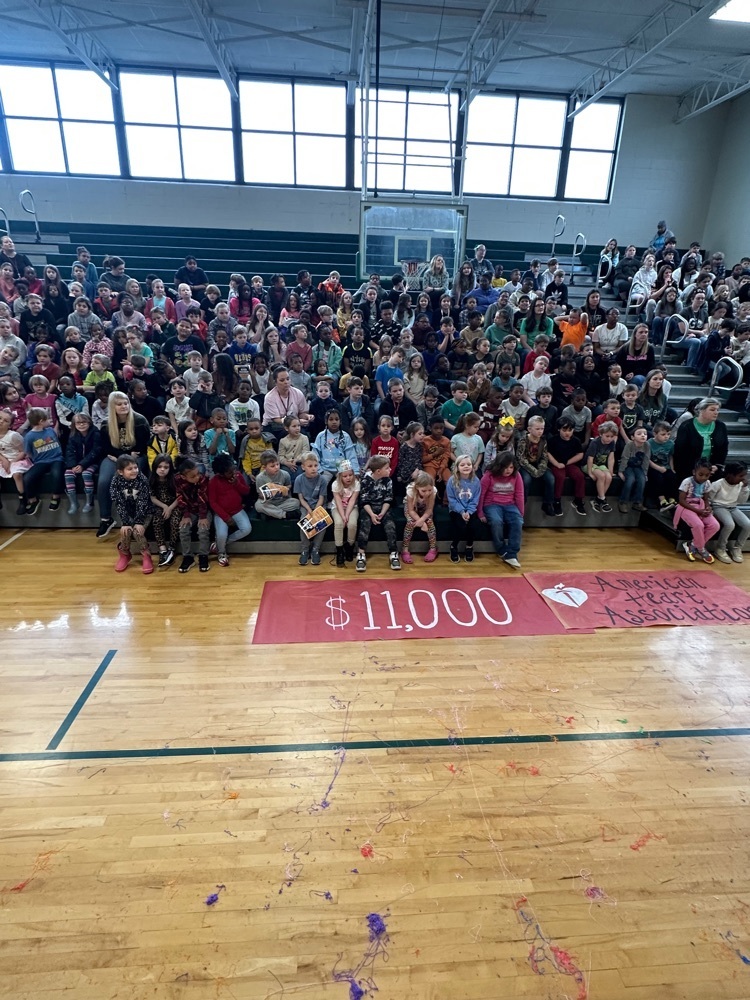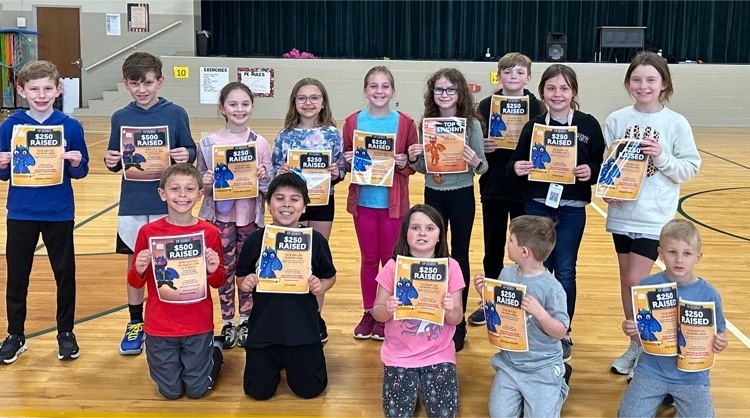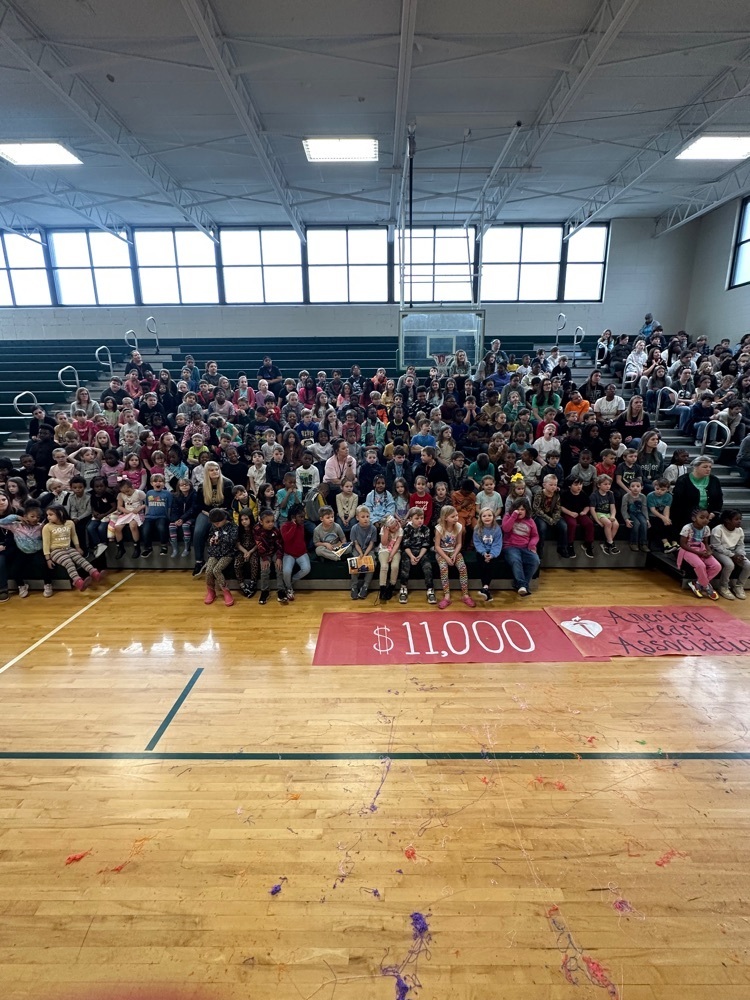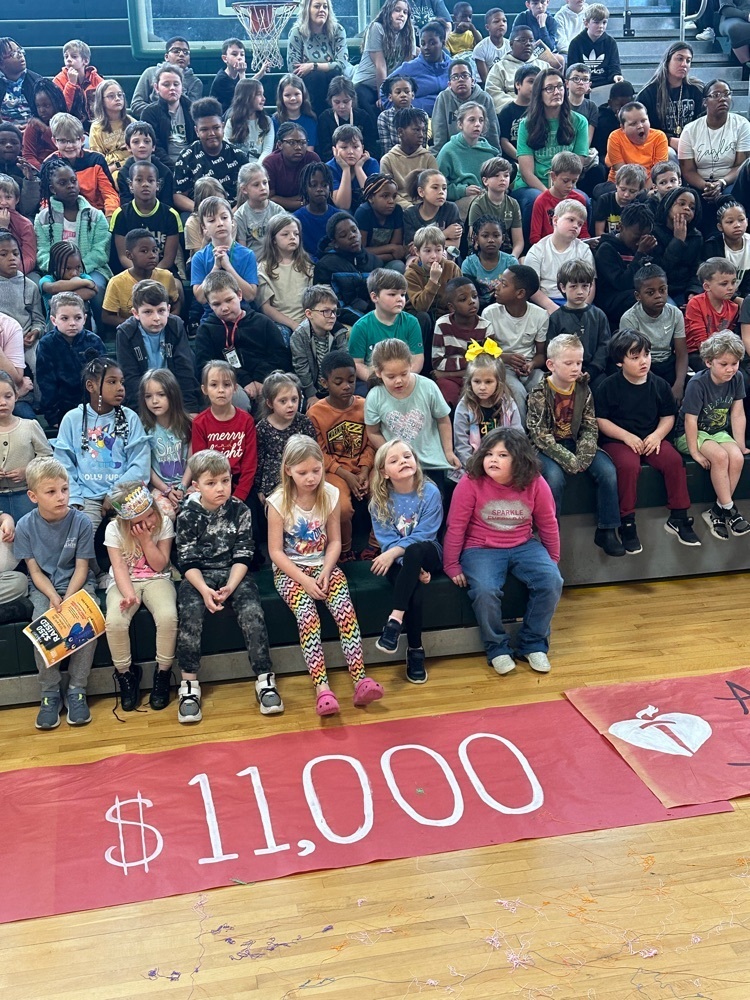 Congratulations to the NME Eagles of the Week!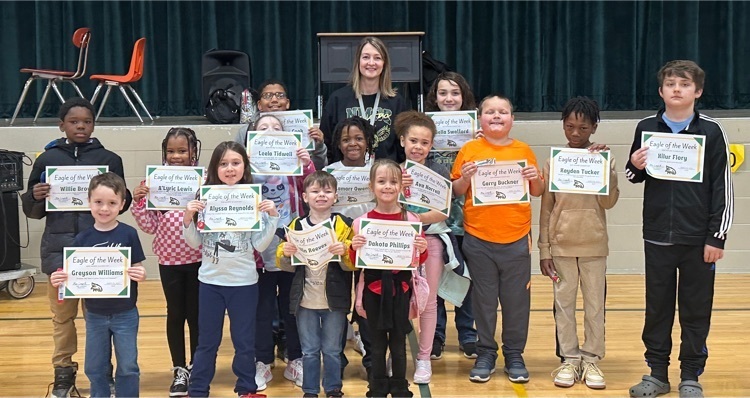 Yearbook orders are due by Friday.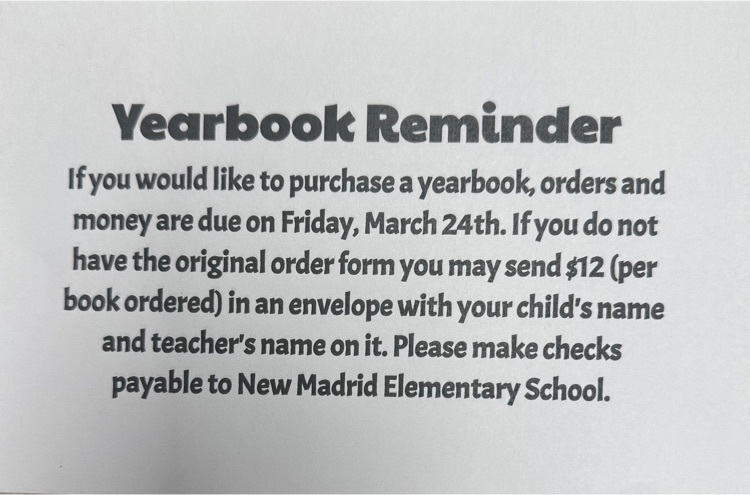 The NMCC High School Boys' Basketball team has advanced to the Missouri Class 3 State Boys Basketball Championships. They will compete at the Great Southern Bank Arena, 685 S. John Q Hammons Pwy Springfield, MO 65807. Because of this accomplishment, the New Madrid County R-1 School Board has graciously agreed to dismiss school on Thursday, March 9, 2023, at 1:15 PM and Friday all day so that students and community members can make travel arrangements to attend this great competition to support our athletes. This has traditionally been done so that all that want to attend may do so. Those that want to attend the competition may buy tickets on the Missouri State High School Activities Association website.
https://www.mshsaa.org/CMSPages/Tickets.aspx
More details will be released next week.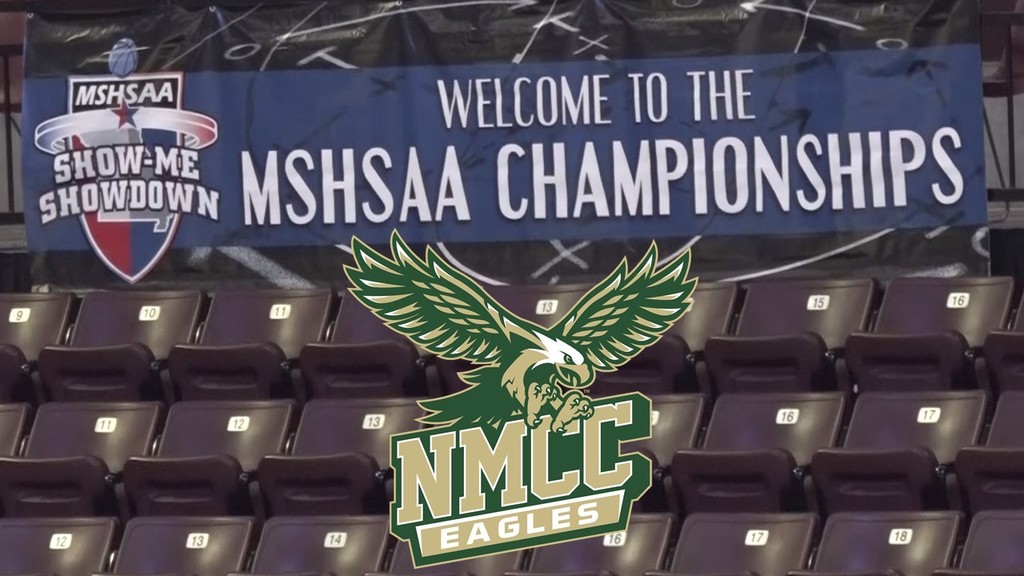 Please see the below flyer regarding preschool screenings for the 23-24 School Year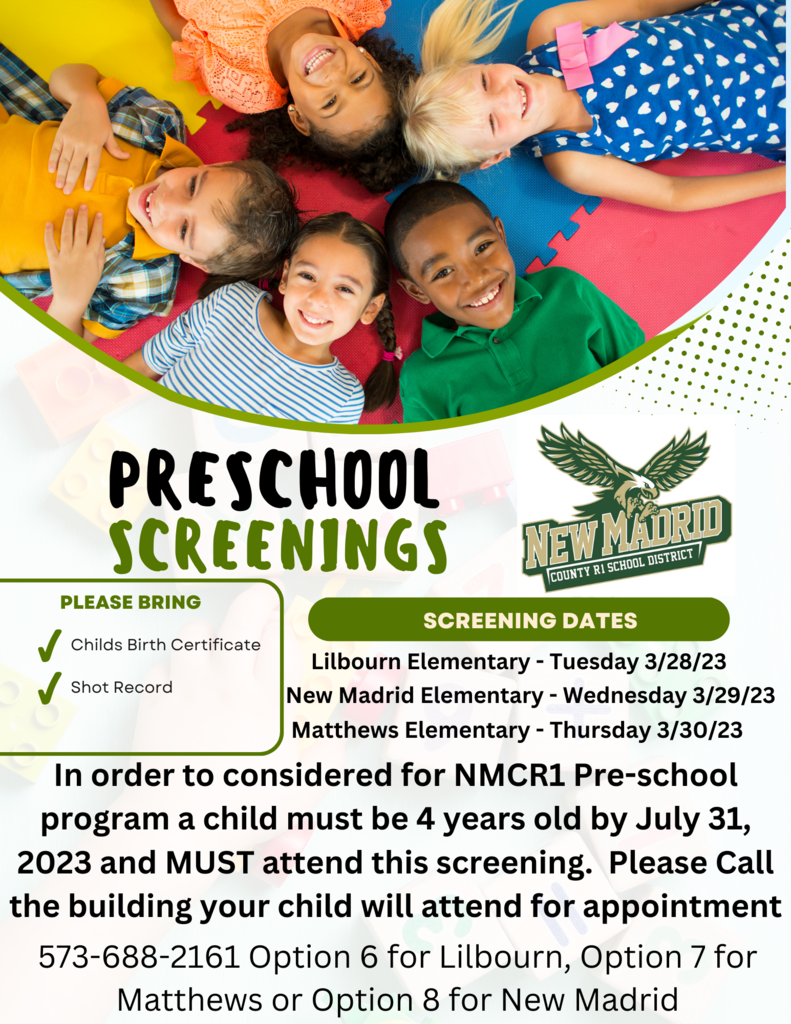 Happy 100th Day of School!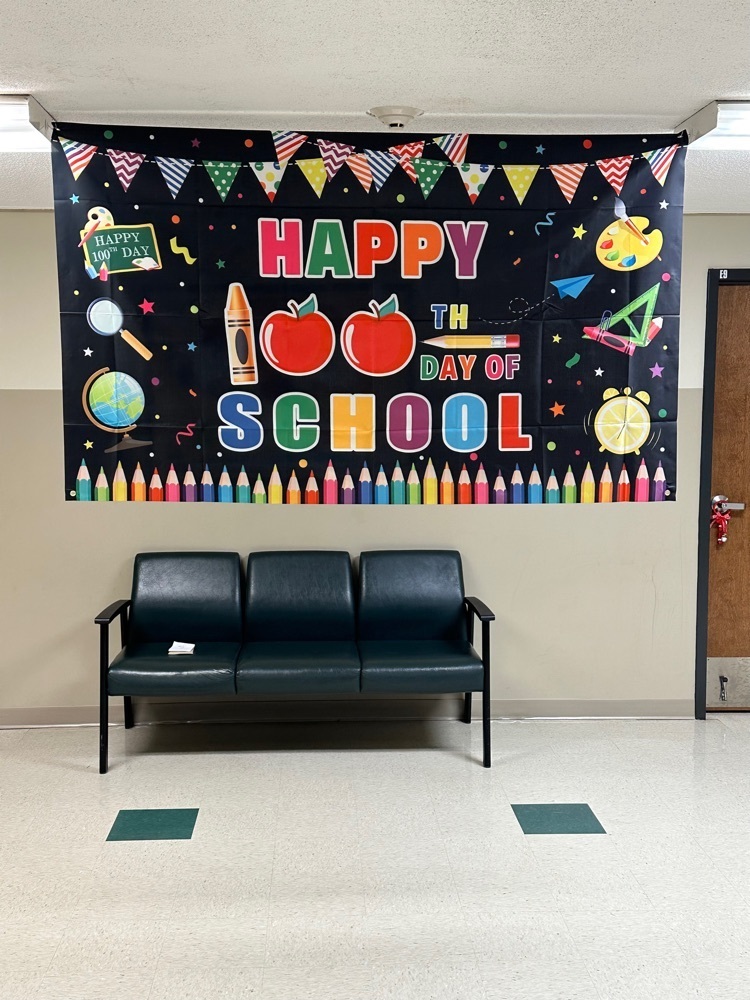 NME's Annual Scholastic Book Fair is here! Family Night is Thursday from 4:30-6:00.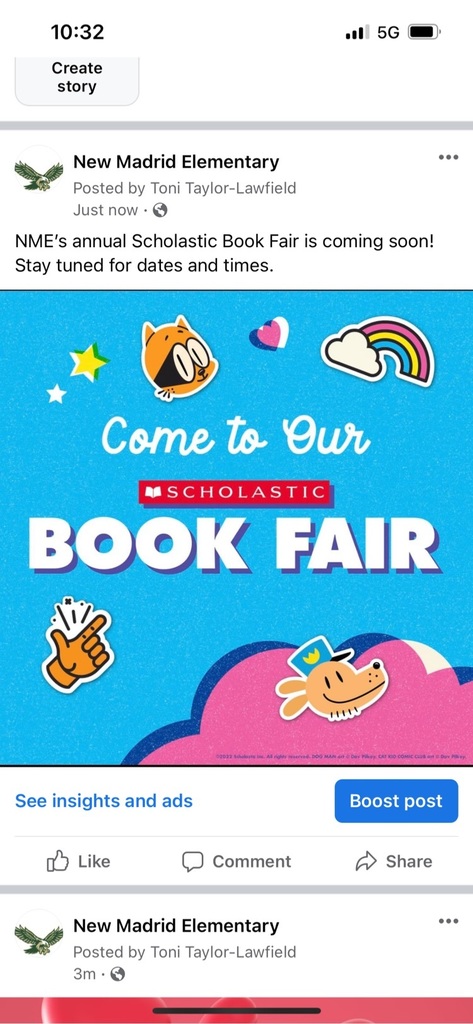 NMCR1 Administration checked roads throughout the county today. Due to several secondary and county roads that remain ice covered NMCR1 will not be in session of Friday February 3rd

NMCR1 will not be in session on Thursday February 2nd 2023.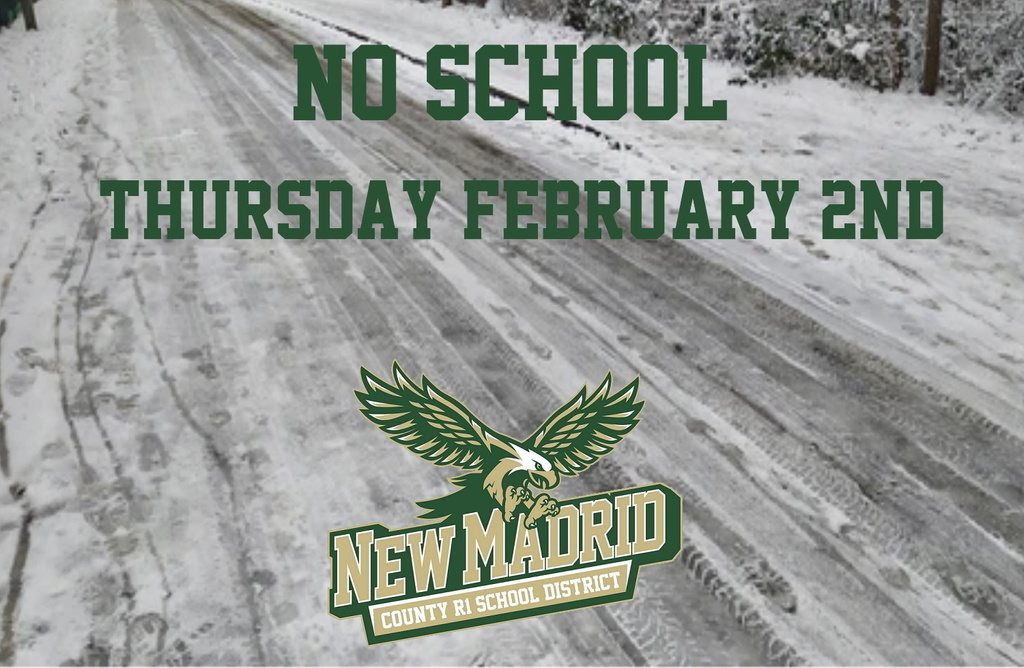 Afternoon Preschool has been cancelled for today 1/30/2023
Congratulations to NME's Eagles of the Week!

Reminder Parents, Students, & All: Get Eagle Alerts Here! Download the NMCR1 App from Apple App Store/Google Play: Search "NMCR1". Follow the prompts to choose notifications💚🦅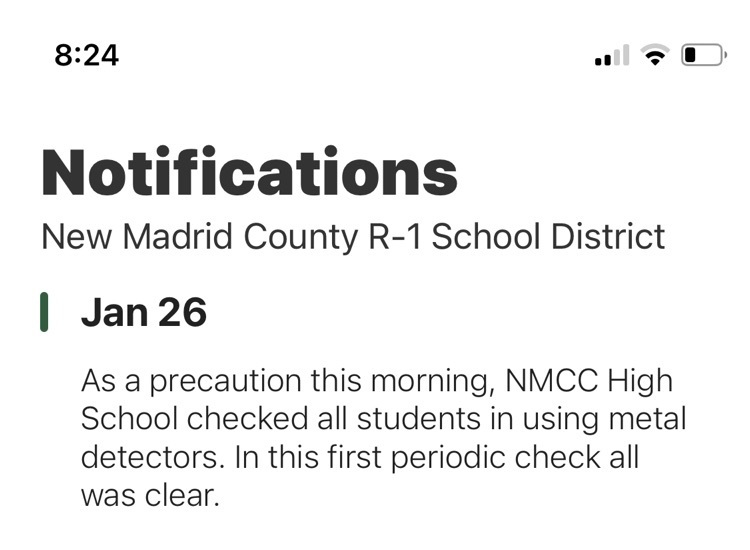 Congratulations to NME's Eagles of the Week!
2nd Quarter Honor Roll with DISTINCTION for 3rd, 4th, and 5th grades! Congratulations!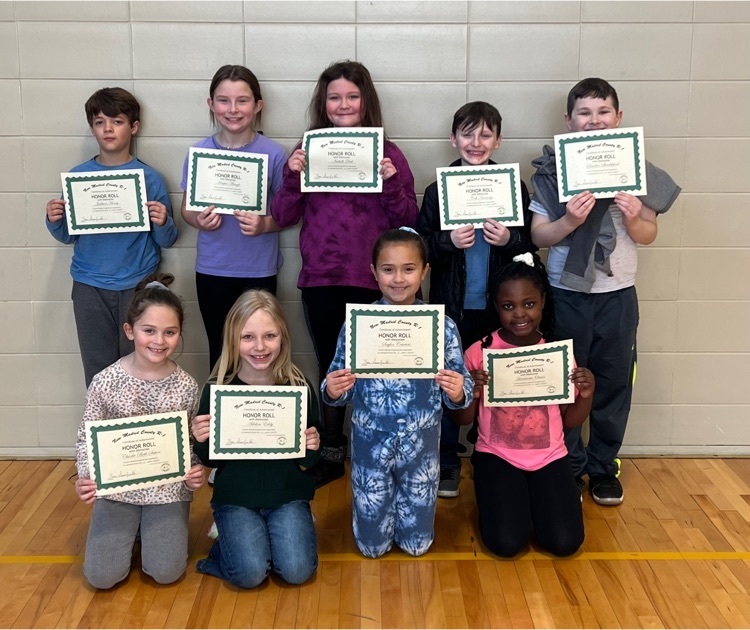 CONGRATULATIONS to these NME STUDENTS, they had PERFECT ATTENDANCE for the entire 1st Quarter!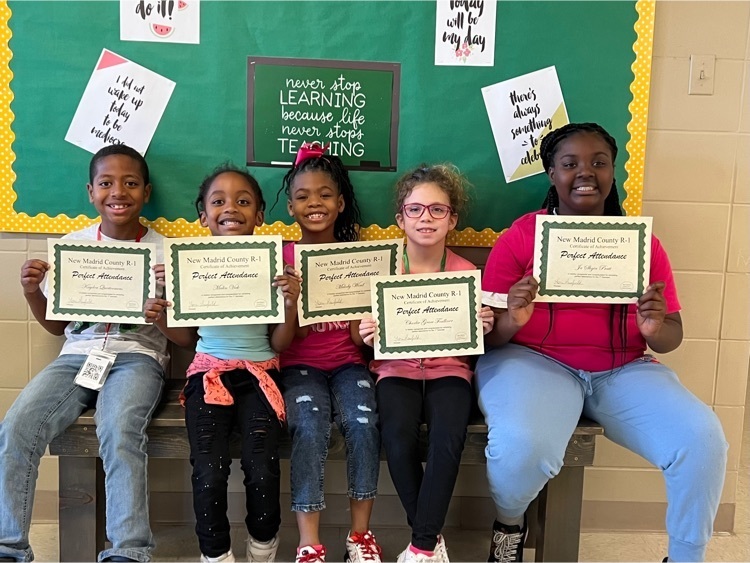 Reminder: Elementary tutoring will not resume until January 17th.
NME wishes everyone a very Happy Thanksgiving!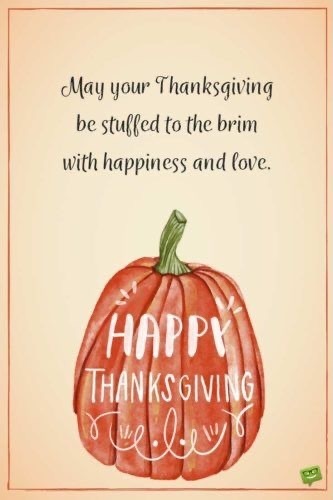 Have a wonderful Thanksgiving and enjoy your break!

Phone systems have been restored to all NMCR1 buildings. Thank you for your patience.