Reminder: Any male or female athlete that intends to play basketball or wrestling will need a current physical by November 1st to start practicing
Student Council is hosting a Fall Festival.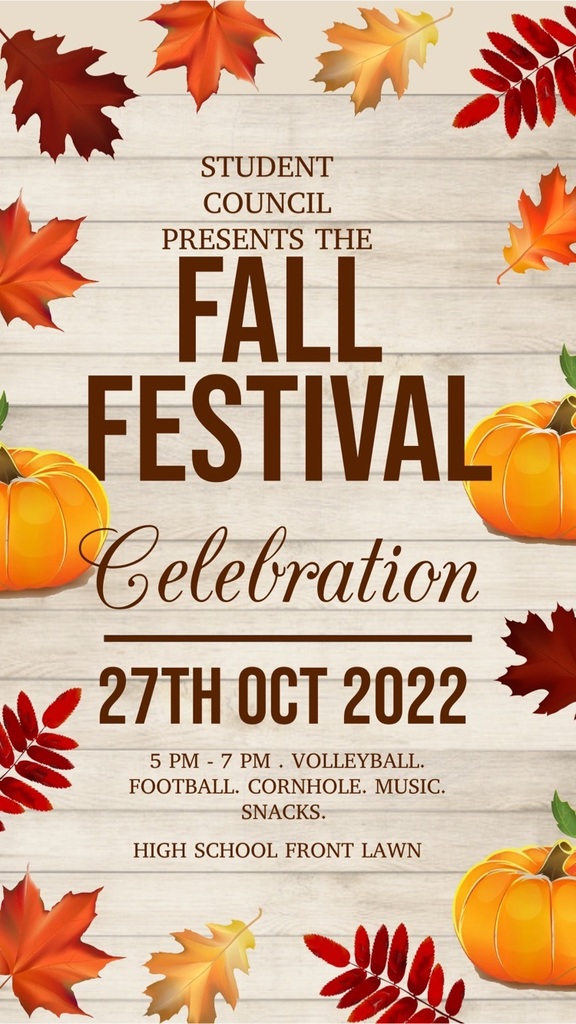 Get ready. Next week is Red Ribbon Week!
Just a reminder that picture retakes and senior composites are tomorrow. The form in this post is for RETAKES ONLY!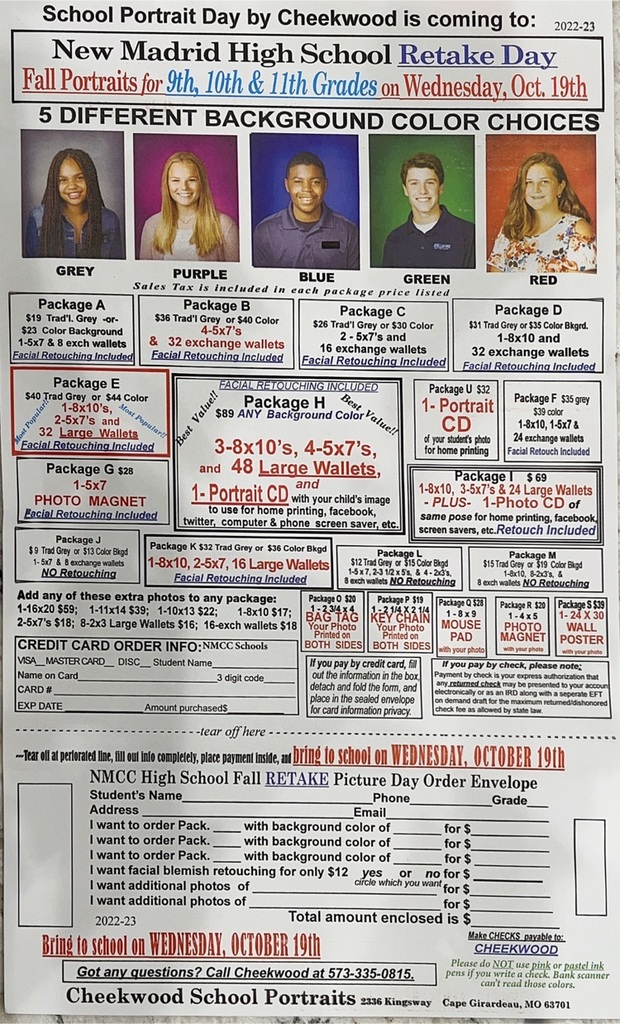 Happy Boss's Day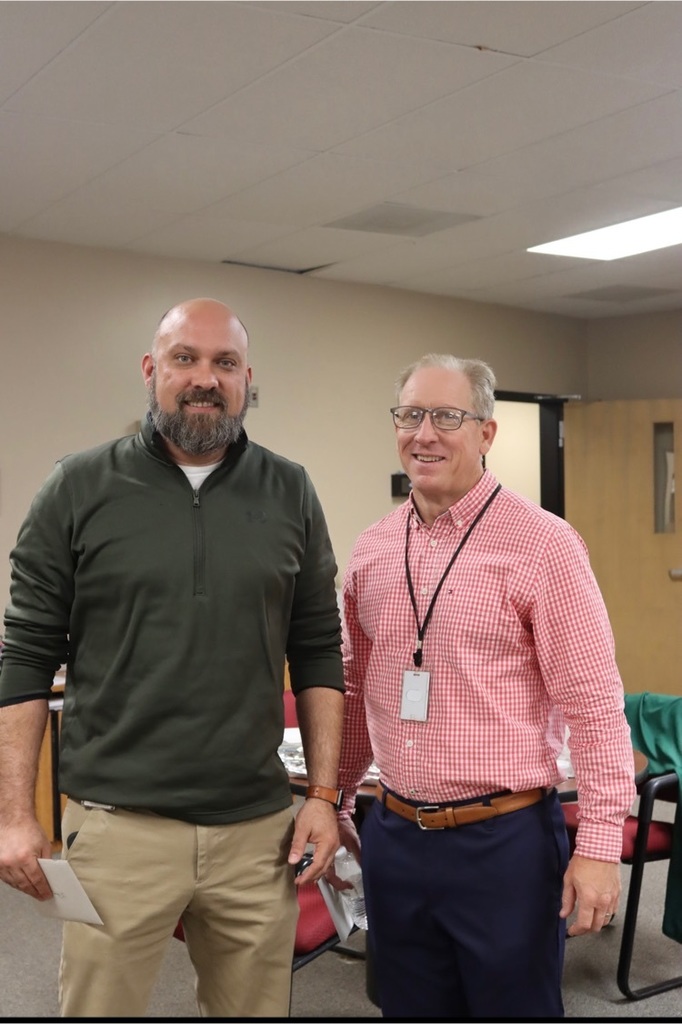 The Missouri Department of Conservation will sponsor a hunter education skills session on Tuesday, October 25th, at the New Madrid Public Safety Center, located at 342 U.S. Hwy 61 New Madrid, MO 63869. The skills session will be held from 6 p.m. to 10 p.m. Students must complete the first half of their curriculum by either taking an online hunter education course at
www.mdc.mo.gov
or contacting the New Madrid Police Station to receive a student manual and completing it. Once one of the two options has been completed, students can register for the scheduled skills session to complete the second half of the mandated requirement. Those successfully completing the course will receive a hunter education certification card from the Missouri Department of Conservation. Such certification is mandatory before a hunter can purchase a hunting permit in many states and Canadian Provinces. Anyone who is 16 years of age, or was born after Jan. 1, 1967, is required to be certified before purchasing a firearms permit in the state of Missouri. Certification is limited to students 11 years of age or older. Students under the age of 16 should bring proof of age. If applicable, students should bring their Heritage Card or any hunting, fishing or trapping permit they have previously purchased. Pre-registration is required for the skills session and can be done online at
www.mdc.mo.gov
. Any person who is 16 years of age or older has the option to complete all requirements to obtain their hunter education certification online. To learn more visit
www.mdc.mo.gov
. Anyone with questions about the hunter education program can contact New Madrid County Conservation Agent Christopher Barnes at 573-326-0886.
Parents, We received this letter today explaining the delay in the delivery of school pictures taken during our Open House in August. We will keep you informed as we know more information. Thank you for your patience.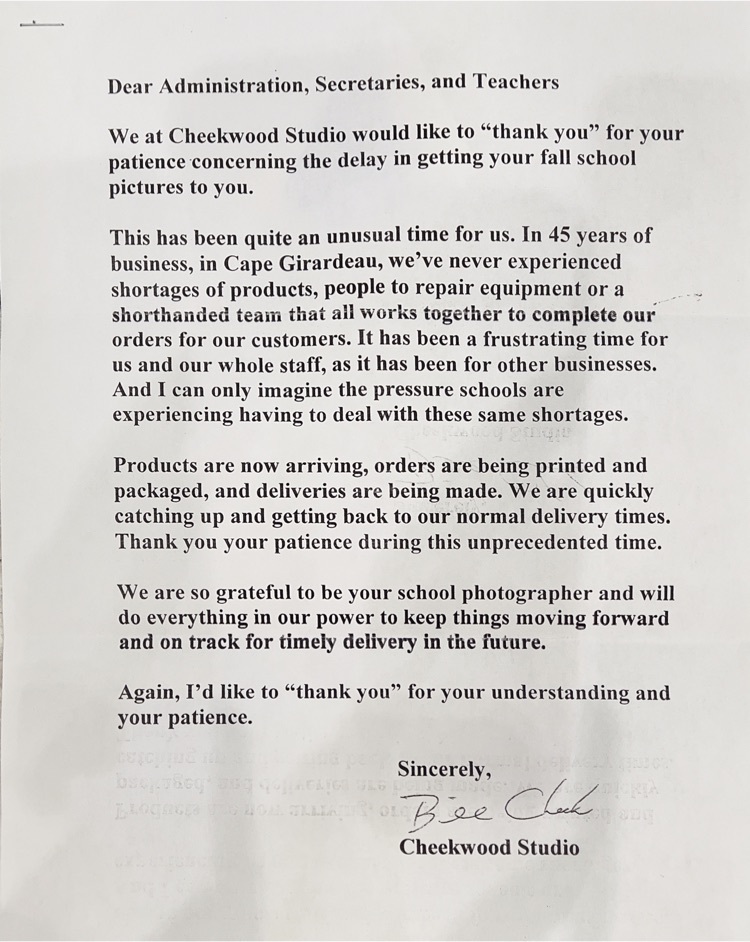 Letterman Jacket Informational Meeting Thursday, October 13, 2022. See Flyer for more information!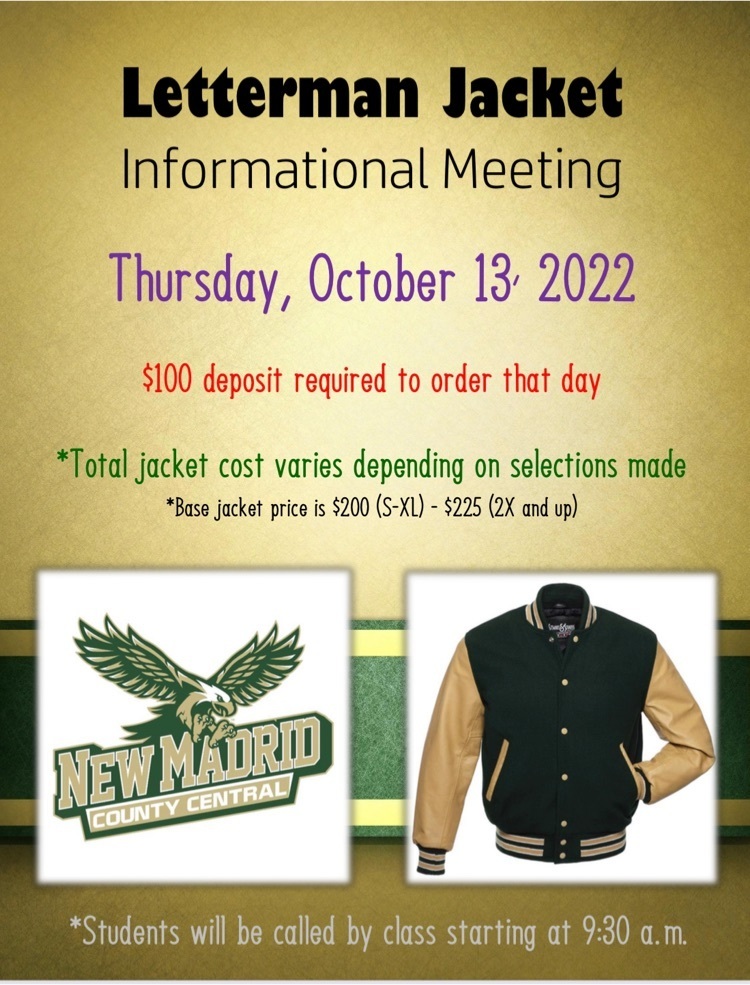 Because we have tremendous school spirit, the Eagle has officially landed in the NMCC gymnasium foyer💚🦅 #NmcEagleNation

Reminder: NO SCHOOL for students on Friday, October 7th (teacher work day) or Monday, October 10th (Columbus Day) Have a great weekend and we will see everyone on Tuesday October 11th
Students and staff wore orange today in honor of national bullying prevention day. Students made the pledge at lunch to not bully by signing the banner🧡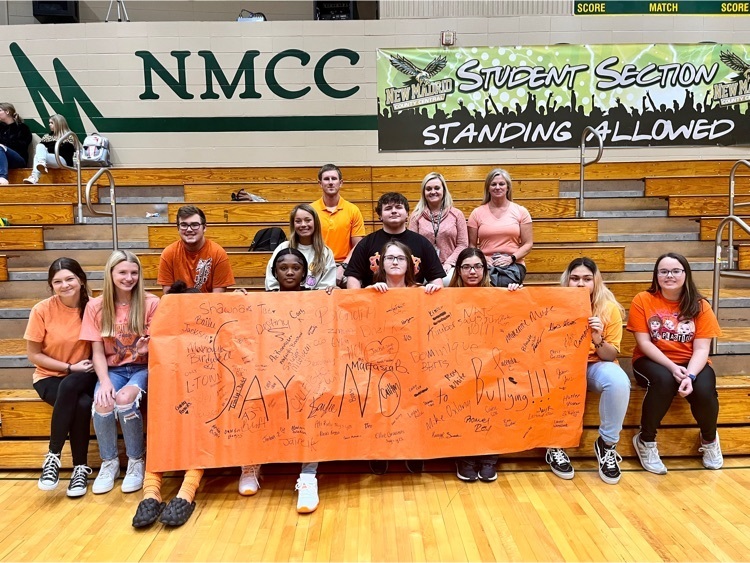 Students taking the asvab tomorrow: Please have your chrome-books charged and with you!
Students and staff: Please wear orange tomorrow in honor of national bullying prevention day! Students will be taking a pledge at lunch to not bully🧡

All NMCC players and cheerleaders are safe and on the interstate headed home.

💚🦅Congratulations to everyone who had a hand in these new 2022 banners! Let's work hard and get some more NMCC!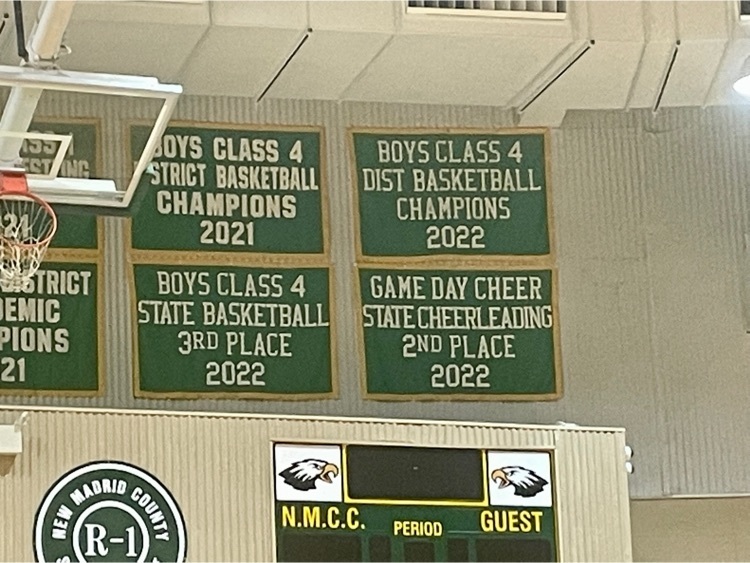 Students on Mrs. Eddy's Chemistry II class worked on a limiting reactant lab activity today where they will compare the theoretical mass of a precipitate to the actual mass produced during the experiment.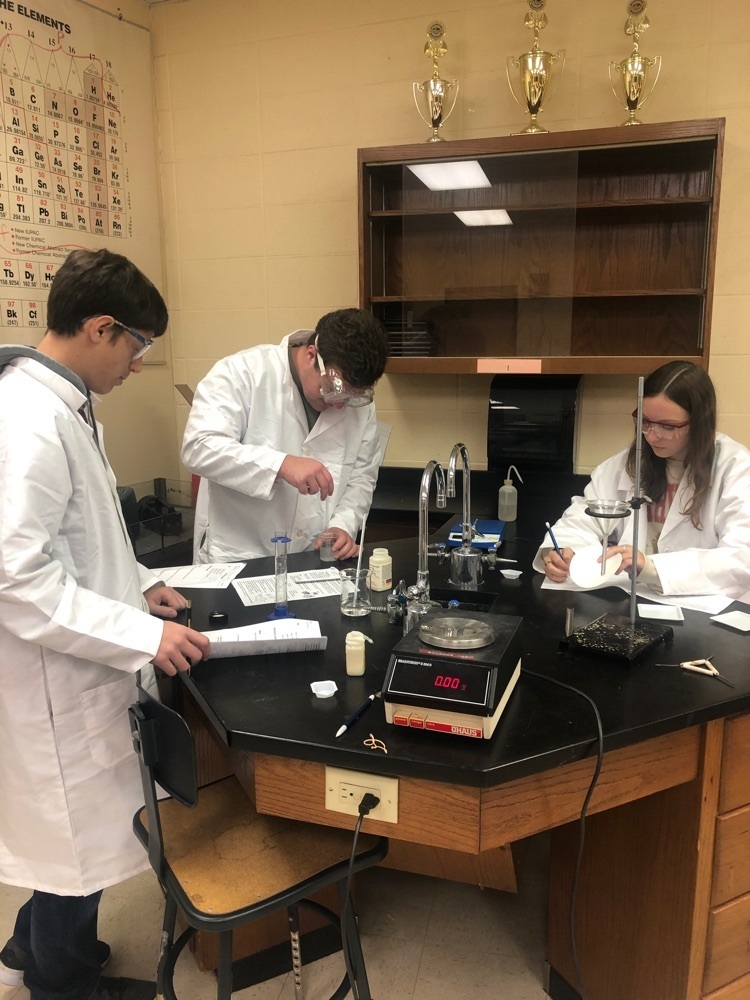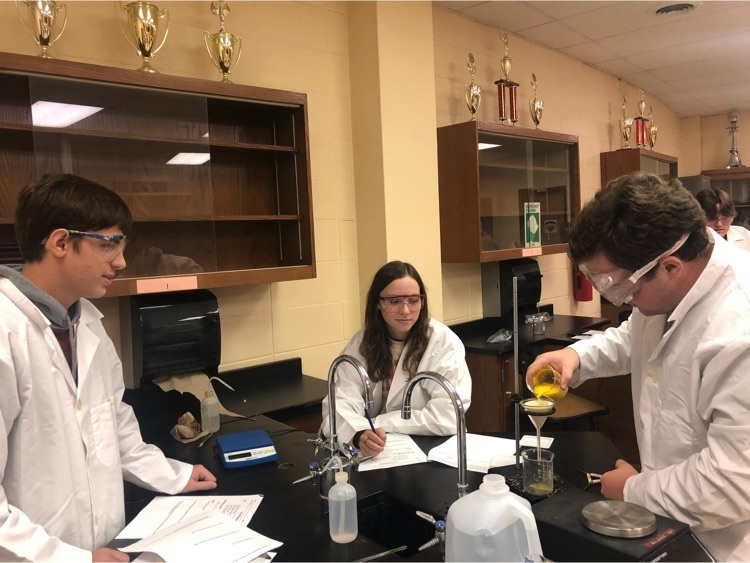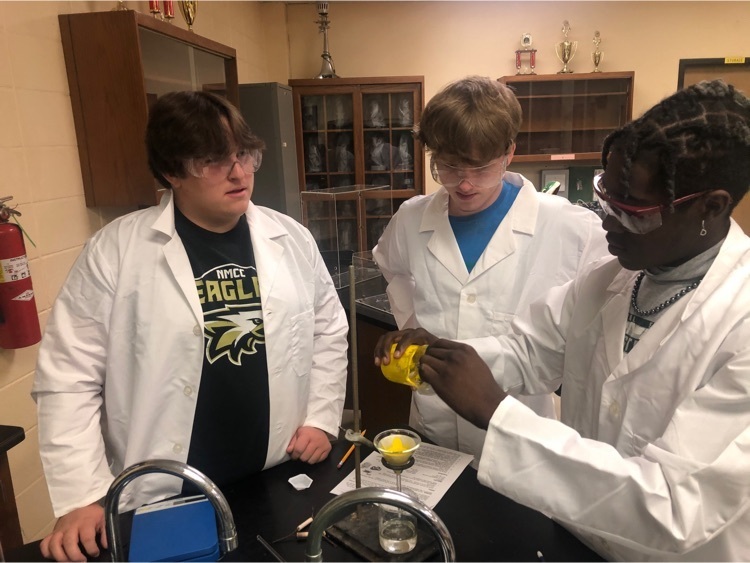 SENIORS! Reminder parking spot painting will be this Sunday 9/18 2-6 pm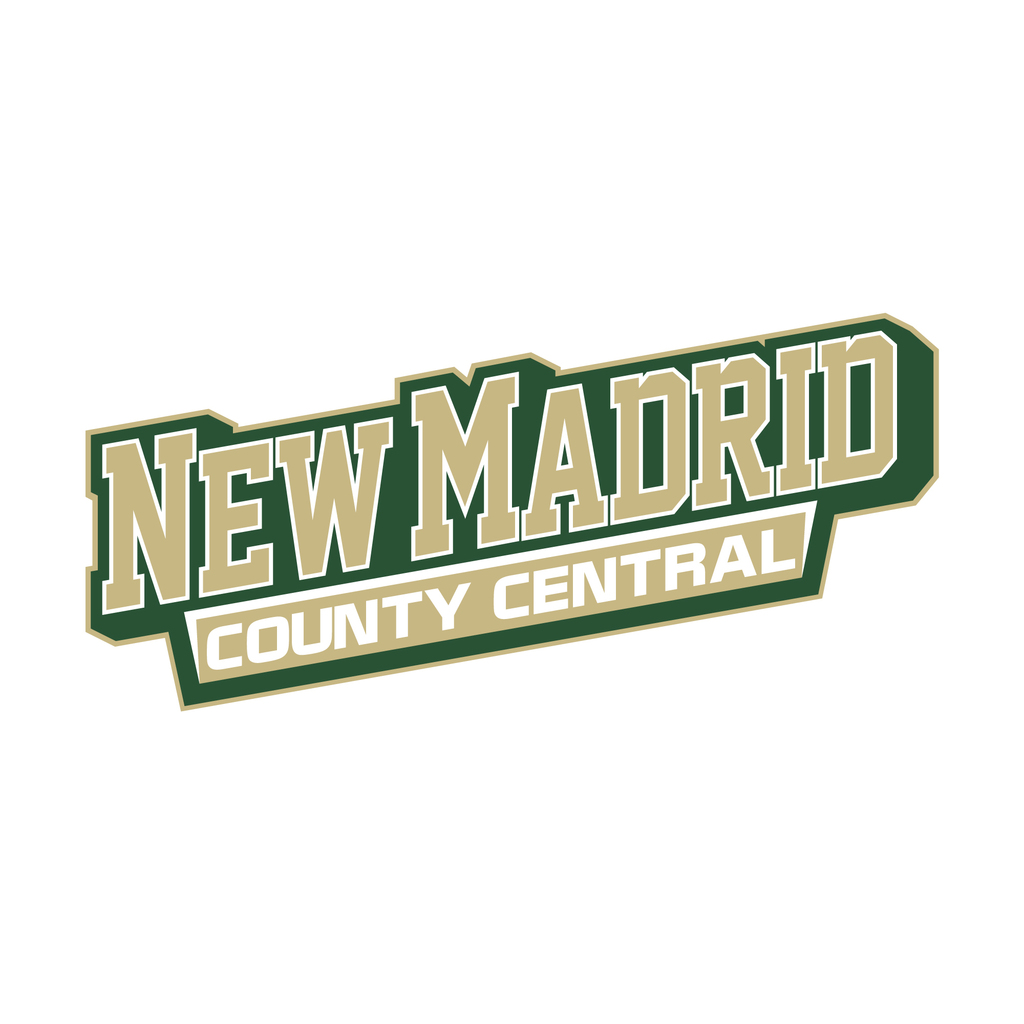 The 2022 Football Homecoming Parade will take place Thursday September 15th at 6:45PM with a community pep rally to follow!! Hope to see everyone out to support Eagle Football!!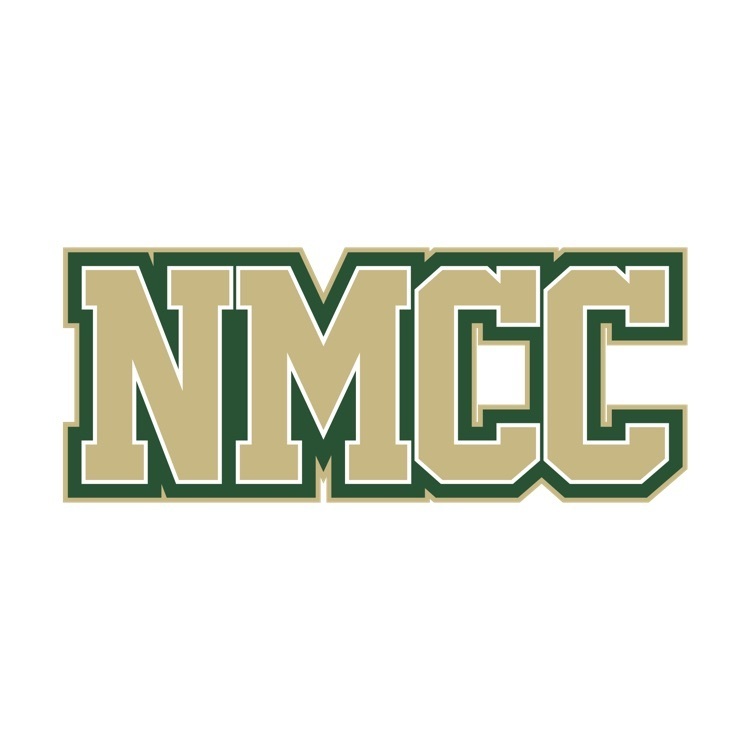 City of New Madrid has restored power to NMCC and CMS. NME will be restored shortly. Phones and internet should be restored within the next 10 minutes.
Eagle Fever Football Homecoming is in full swing! Here is your headquarters for all information! The homecoming spirit days at the high school are: Tuesday, September 13th - "Little Miss/Mr." shirt day (like the meme on Facebook) Wednesday, September 14th - Decade Day Thursday, September 15th - Celebrity/Character Day Friday, September 16th - Green and gold day Homecoming Parade is Thursday, Sept 15 at the high school. Lineup begins at 6:15 pm and the parade begins @ 6:45 pm Coronation is before the game Friday night @ 6:30 pm with kickoff against Doniphan @ 7:00 pm The Alumni Band will be performing at half time featuring "Swinging on Parade" Homecoming Dance will be Friday night, after the game, from 10-12 in the high school commons.