Parents, If you have a student who will be entering 8th or 12th grade for the 2023-2024 school year they will need the following immunizations. 8th graders will need a Tdap and MCV and 12th graders will need the MCV. You can contact your local Health Department for more information.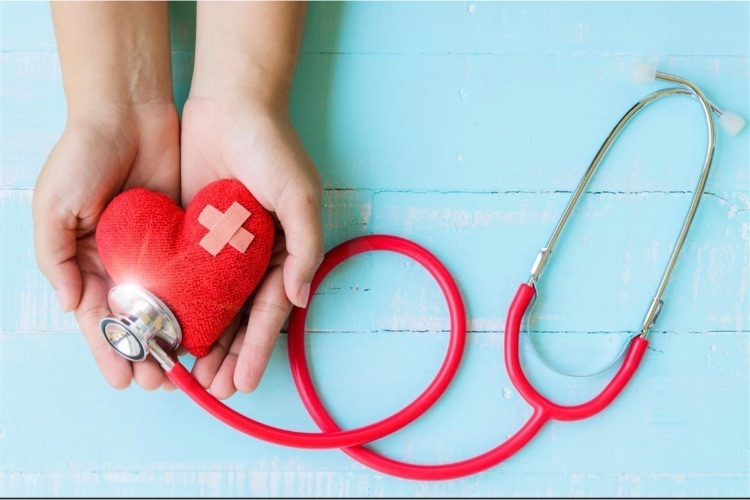 Dear NMCR1 Patron: It's been a great year at New Madrid County Schools! Every year at this time we give community members the opportunity to provide your thoughts on how we are doing. We need your best and most accurate responses so your school can continue to improve. Please click on the link below and complete your survey. Thank you Dr. Sam Duncan
https://forms.gle/YUbDTJVV8mJwBvUo9
Mrs. Paige Kimball demonstrates a unique review method for her Biology class.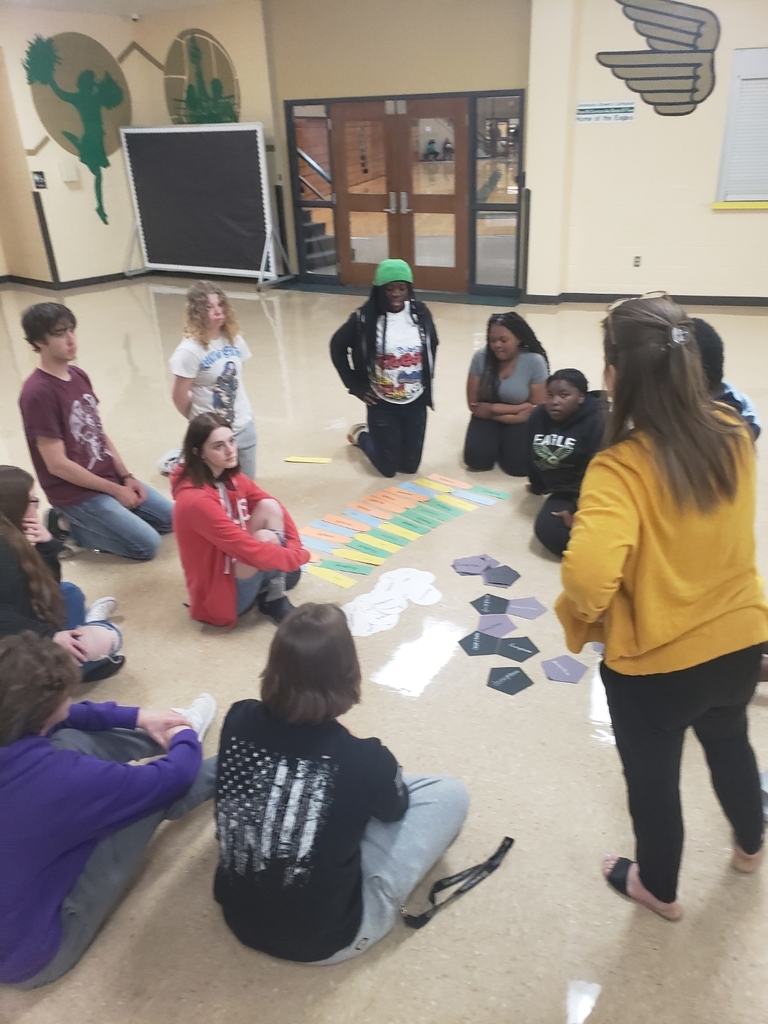 Todays (4/6) softball game (which was originally scheduled to be played at Clarkton High School) will be played at Davis St. Field at 4:30 pm.

Due to the severe weather threat that will be in our area this afternoon and the timing from the National Weather Service. NMCR-1 Schools will dismiss at 1:30 pm. We want to assure that our students and staff are home safe and to allow busses time to return to campus. There will be no afterschool activities, practices or tutoring.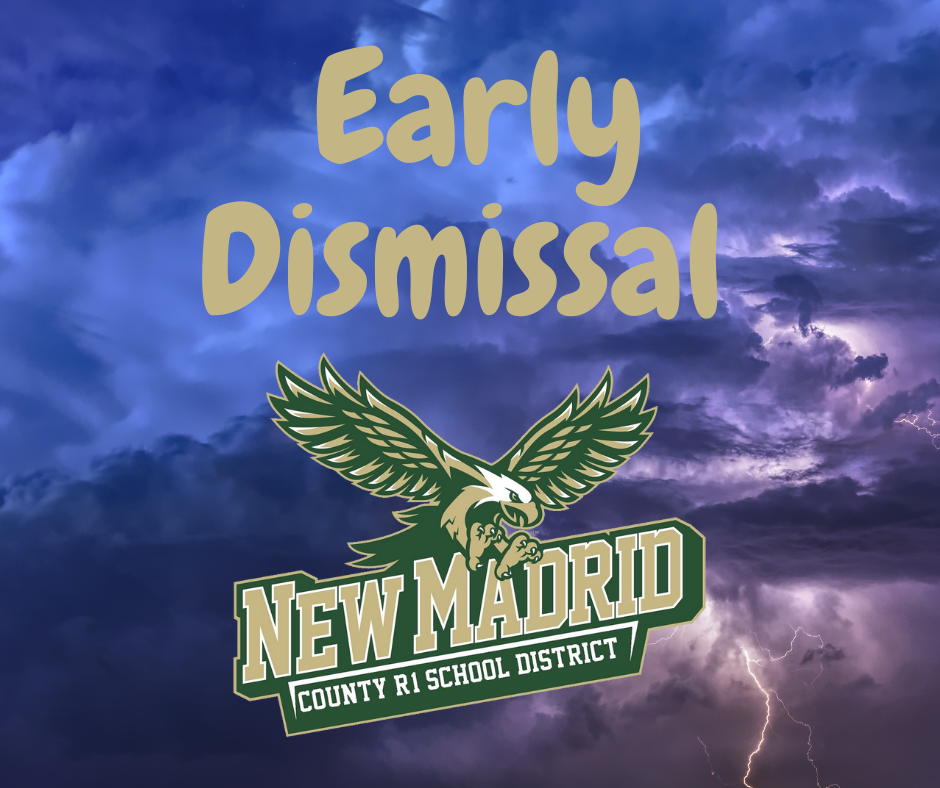 Waylon Harris was the top medalist and the NMCC Golf team takes 1st place in today's match vs. Doniphan.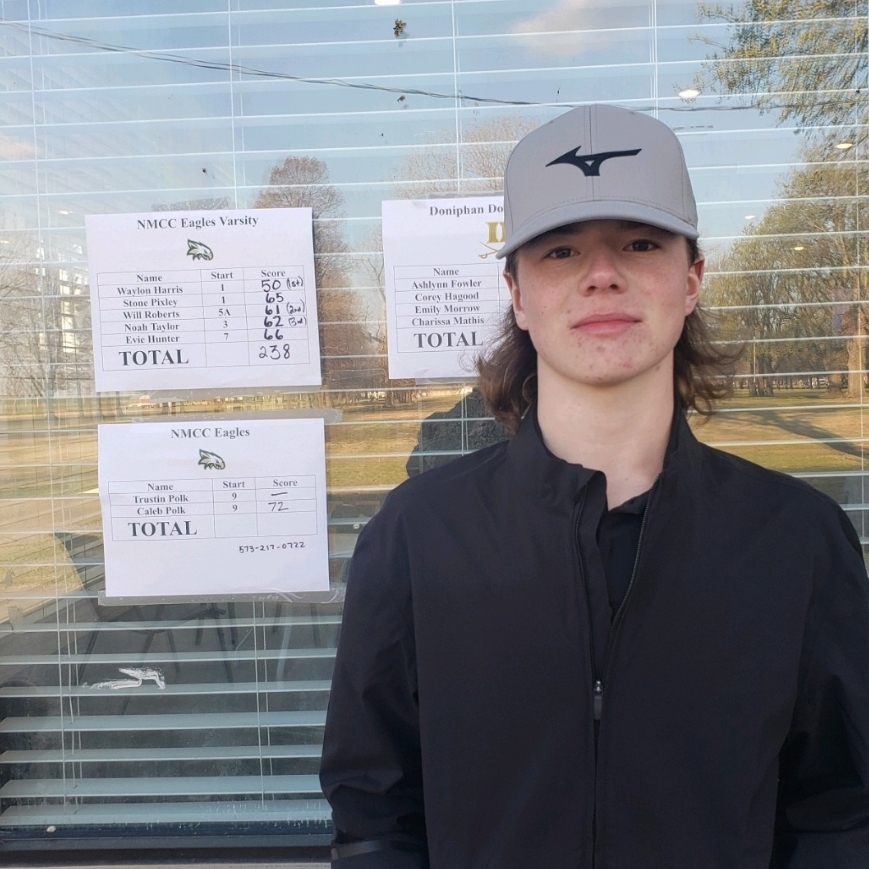 The 2023 NMCC TSC Career Fair is getting ready to begin! Thanks to all participants 💚🦅 If you wish to join us next year, please reach out to Andrea Harris (TSC Coordinator) at NMCC. It's a great day to be an Eagle!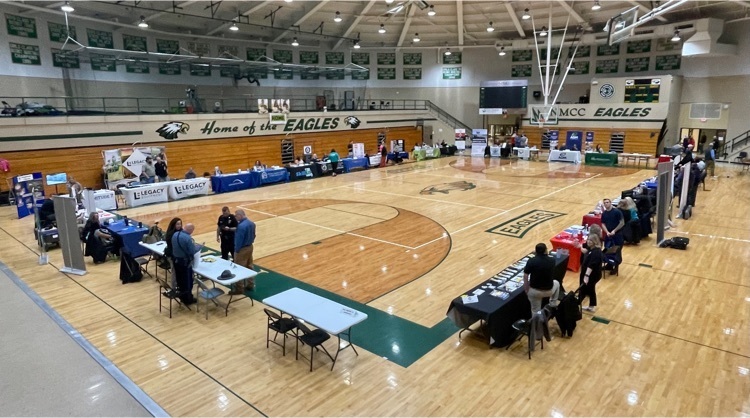 🦅🦅🦅NMCC Boys Basketball Team wins the 2023 Class 3 state Championship game against Lutheran North with a final of 56-46 Congratulations team and Coaches!! It's a great day to be an eagle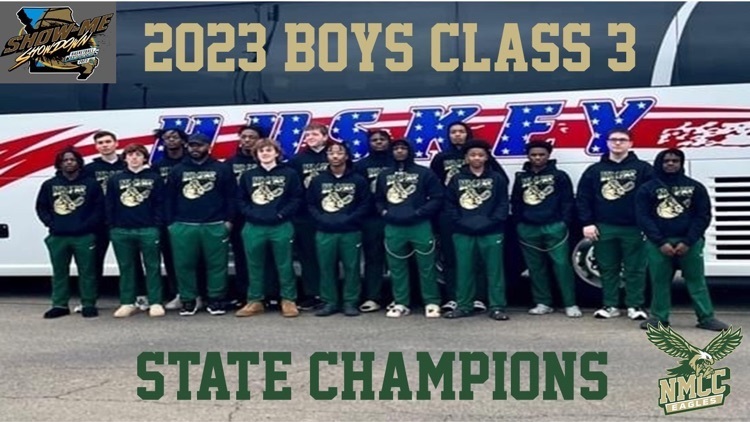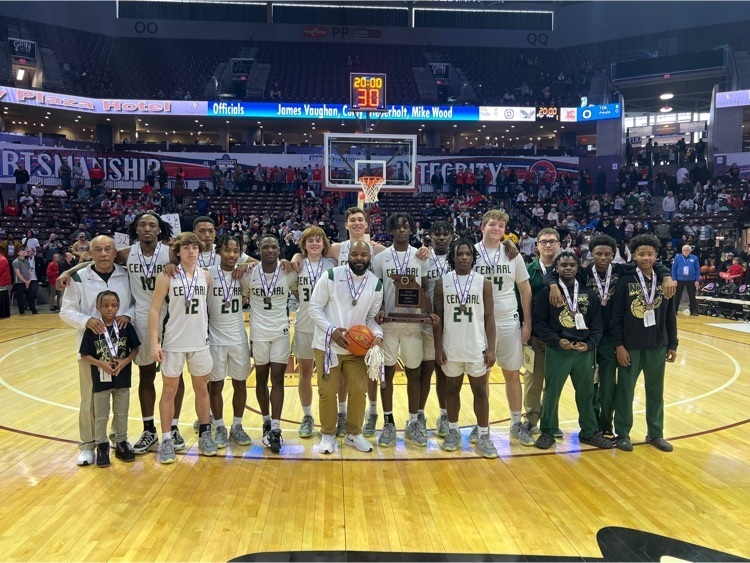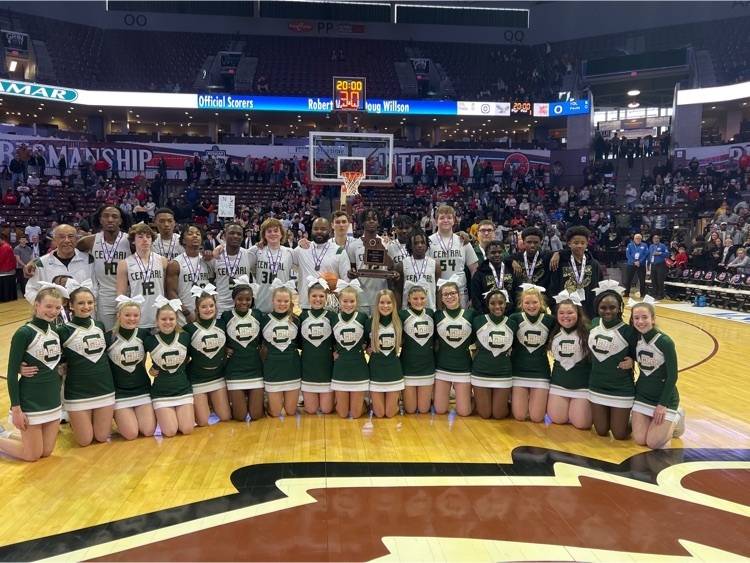 The NMCC High School Boys' Basketball team has advanced to the Missouri Class 3 State Boys Basketball Championships. They will compete at the Great Southern Bank Arena, 685 S. John Q Hammons Pwy Springfield, MO 65807. Because of this accomplishment, the New Madrid County R-1 School Board has graciously agreed to dismiss school on Thursday, March 9, 2023, at 1:15 PM and Friday all day so that students and community members can make travel arrangements to attend this great competition to support our athletes. This has traditionally been done so that all that want to attend may do so. Those that want to attend the competition may buy tickets on the Missouri State High School Activities Association website.
https://www.mshsaa.org/CMSPages/Tickets.aspx
More details will be released next week.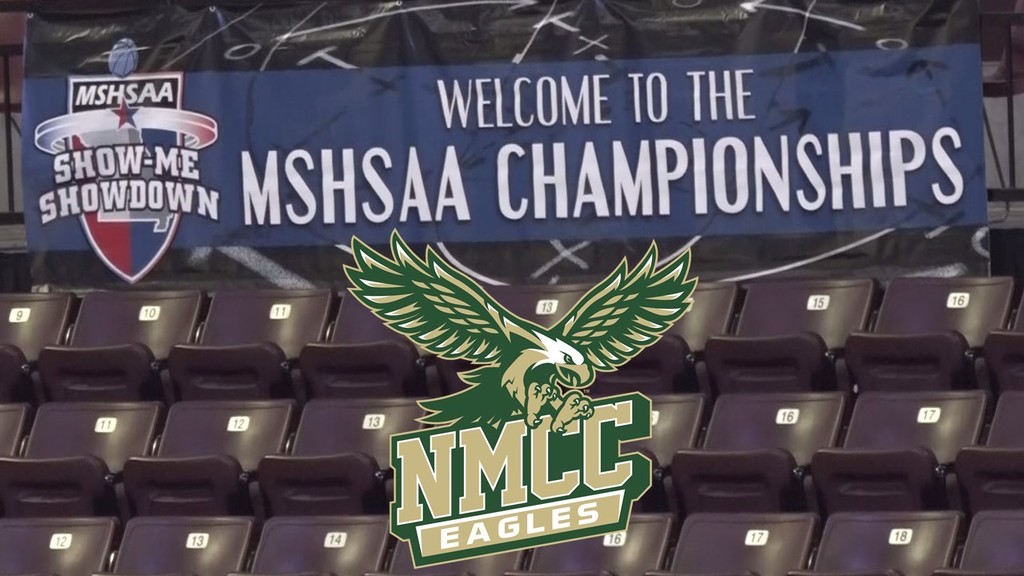 Come out and support the Eagles boys take on Charleston Monday Night at 745 pm in Bloomfield. Admission Prices: Sectional/Quarterfinals --$8.00 (+ processing fee); All tickets (Sectional, Quarterfinal, Show-Me Showdown) are to be purchased digitally through the MSHSAA website
https://www.mshsaa.org/CMSPages/tickets.aspx
. There will be no tickets sold at the door. All tickets are on sale within 24 hours of qualifying. One ticket is good for all games on that day at that venue.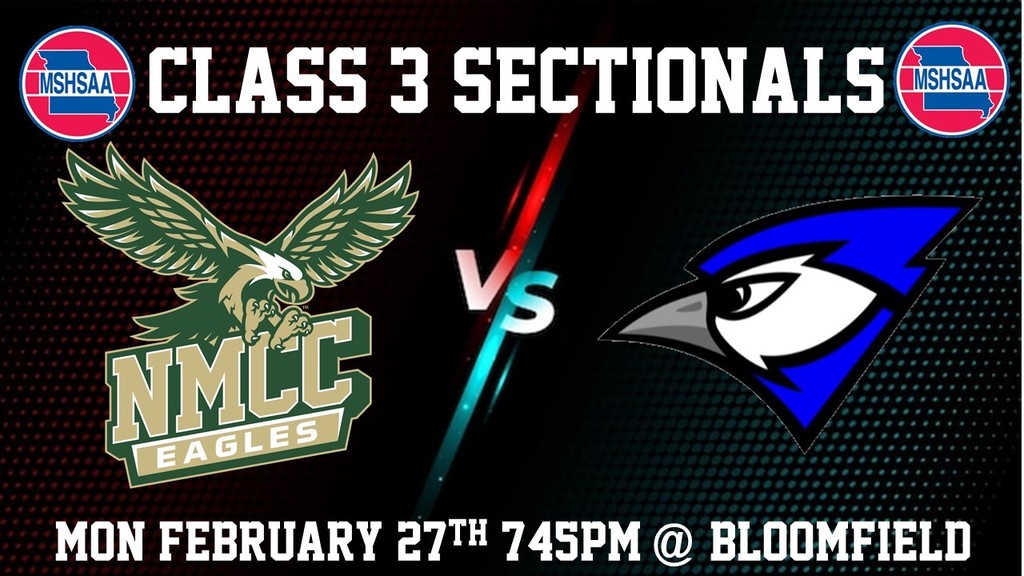 After school tutoring has been cancelled for today 2/22/23 at all NMCR1 buildings

Please see the following information regarding Boys Basketball Districts next week at NMCC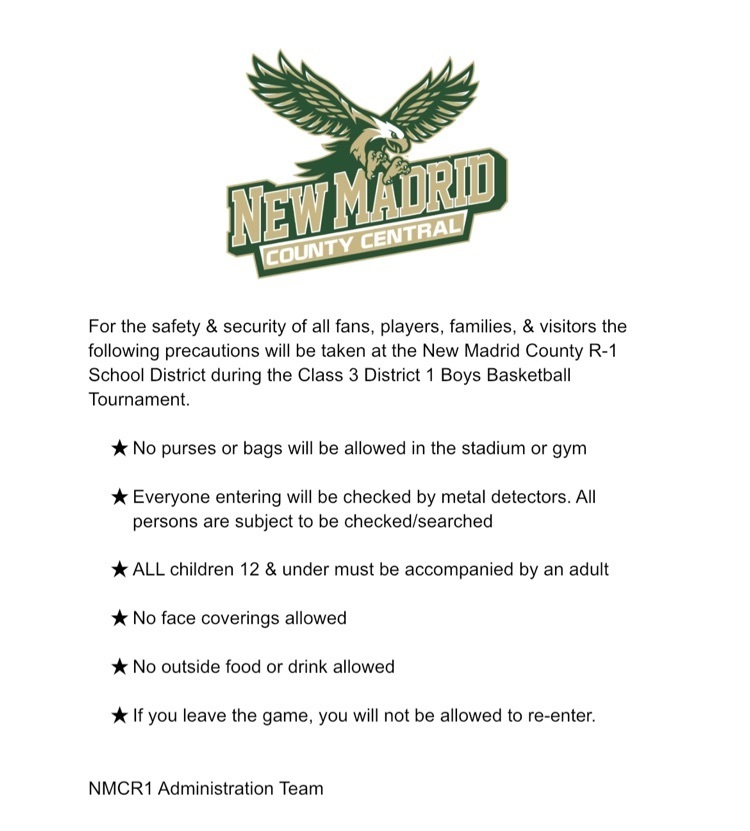 Reminder: NMCR1 will not be in session tomorrow (Friday) or Monday. School will resume Tuesday, February 21. Tomorrow is a professional development day for R-1 staff, and Monday we are dismissed for Presidents' Day.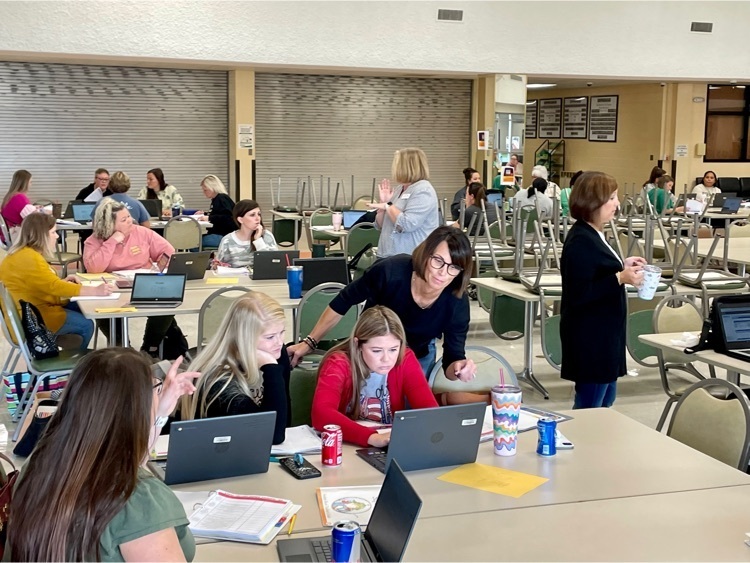 NMCR1 Administration checked roads throughout the county today. Due to several secondary and county roads that remain ice covered NMCR1 will not be in session of Friday February 3rd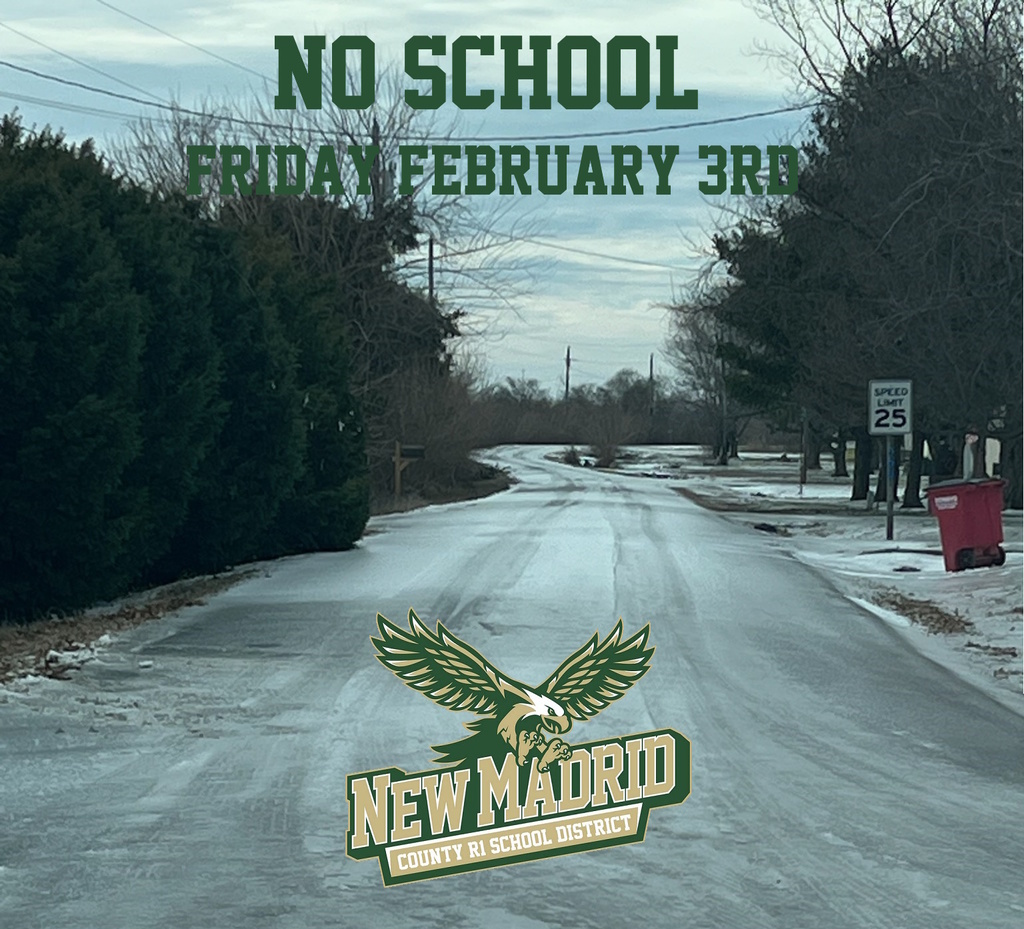 NMCR1 will not be in session on Thursday February 2nd 2023.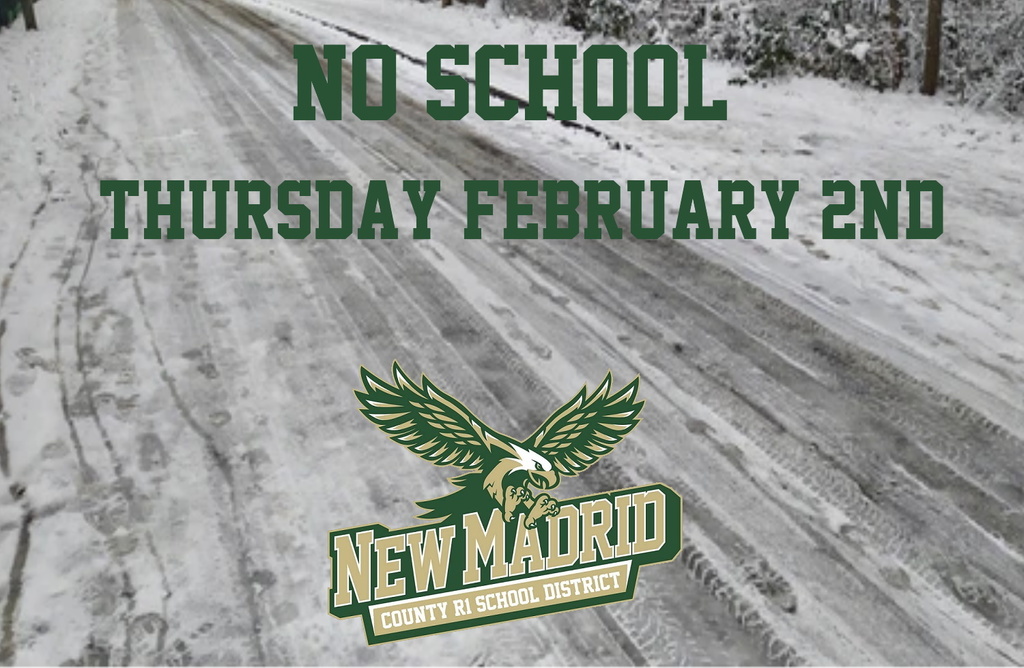 HS Girls Basketball Game 2/2/2023 Cape @ NMCC has been rescheduled. The new date is: 2/13/2023 Cape @ NMCC start time 6:00pm

NMCR1 will not be in session on Wednesday February 1st due to road conditions.

NMCR1 will not be in session on Tuesday January 31st.

NMCR1 will be dismissing school today starting at 115pm due to the incoming weather. There will be no afterschool activities or practices.