Reminder: NMCR1 will not be in session tomorrow (Friday) or Monday. School will resume Tuesday, February 21. Tomorrow is a professional development day for R-1 staff, and Monday we are dismissed for Presidents' Day.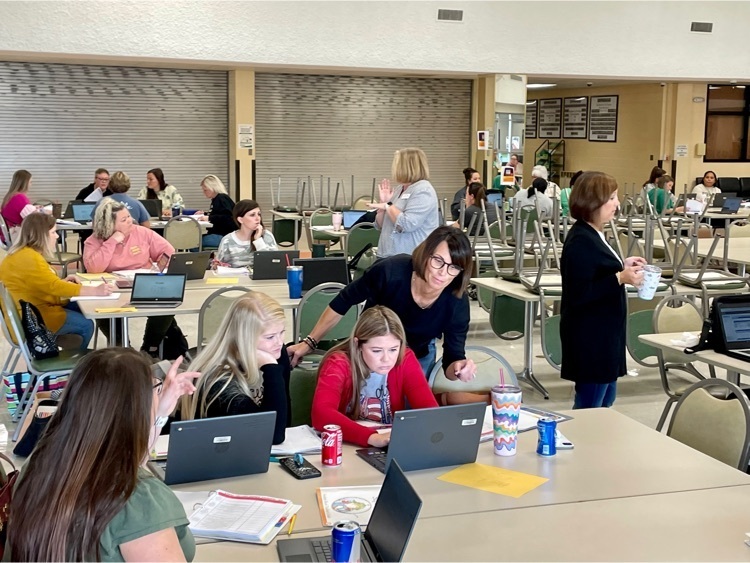 NMCR1 Administration checked roads throughout the county today. Due to several secondary and county roads that remain ice covered NMCR1 will not be in session of Friday February 3rd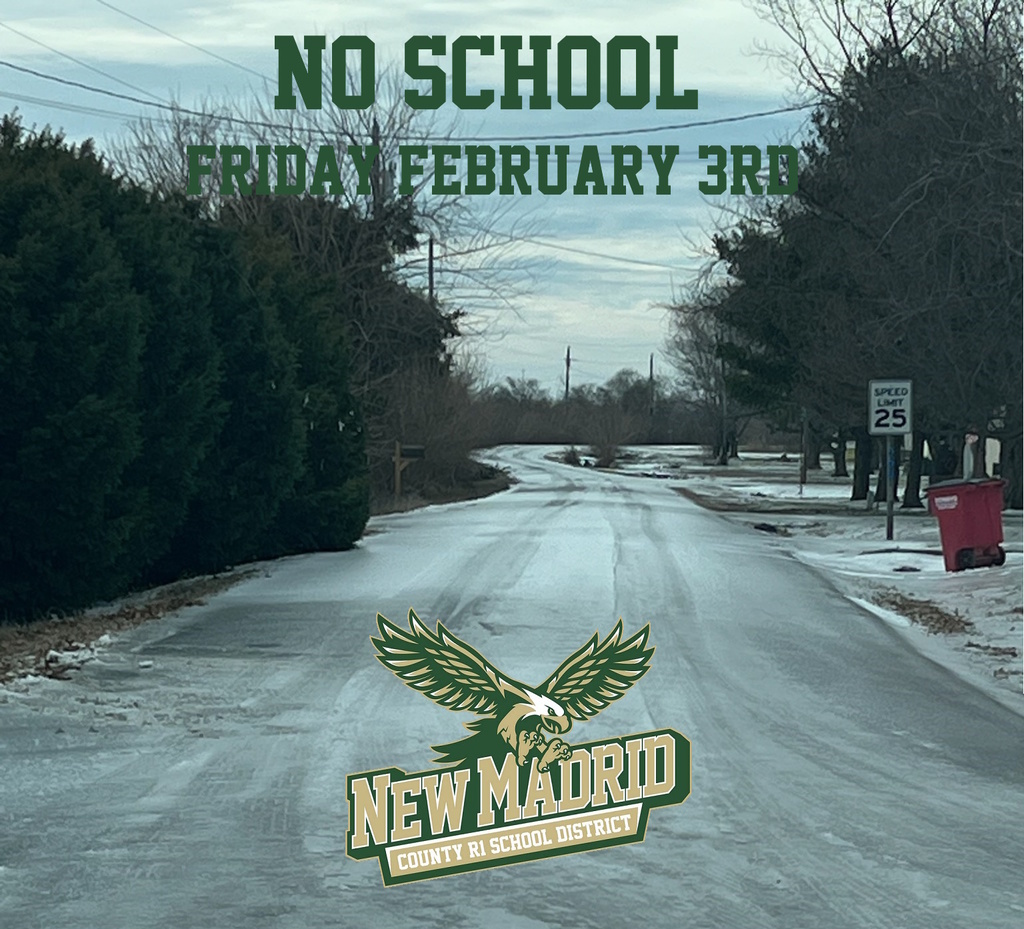 NMCR1 will not be in session on Thursday February 2nd 2023.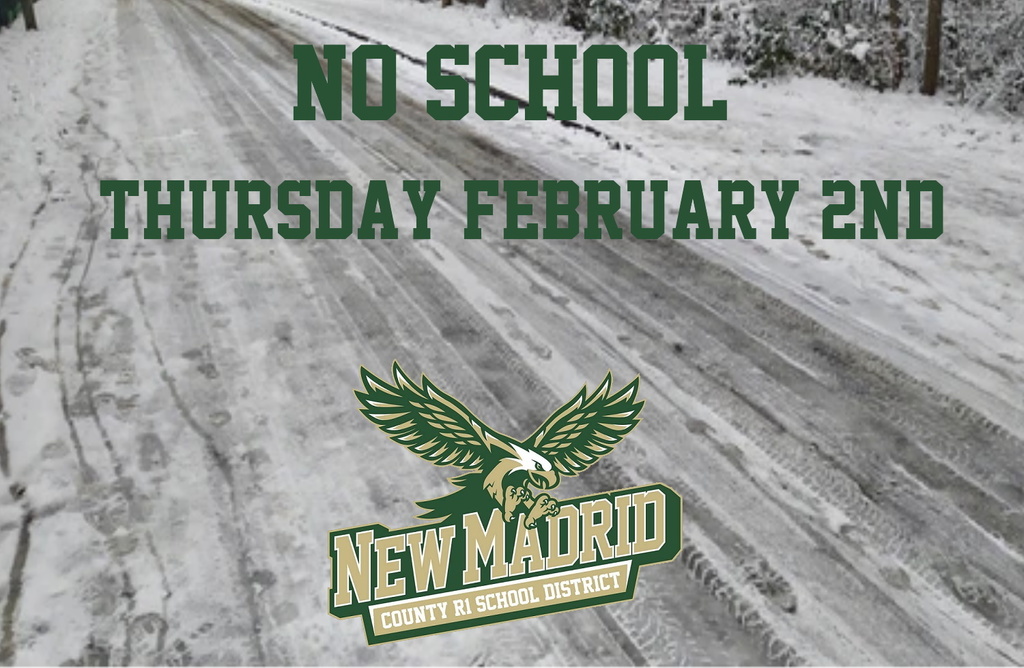 HS Girls Basketball Game 2/2/2023 Cape @ NMCC has been rescheduled. The new date is: 2/13/2023 Cape @ NMCC start time 6:00pm

NMCR1 will not be in session on Wednesday February 1st due to road conditions.

NMCR1 will not be in session on Tuesday January 31st.

NMCR1 will be dismissing school today starting at 115pm due to the incoming weather. There will be no afterschool activities or practices.

Reminder Parents, Students, & All: Get Eagle Alerts Here! Download the NMCR1 App from Apple App Store/Google Play: Search "NMCR1". Follow the prompts to choose notifications💚🦅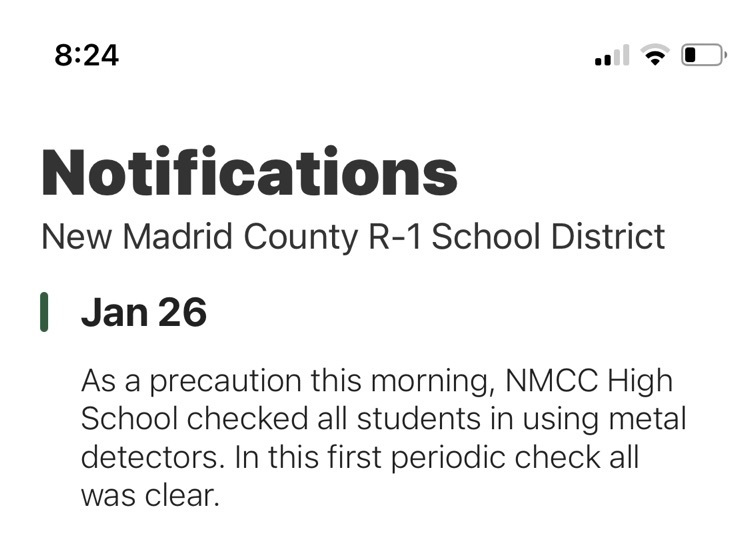 As a precaution this morning, NMCC High School checked all students in using metal detectors. In this first periodic check all was clear.

NMCR1 will be on a 2 hour fog delay. Busses will run 2 hours later than normal.
NMCC JV advances in the winners bracket by beating Portageville 42-41. Next game will be at Malden at 7:45 Wednesday Jan. 11th. Go Eagles!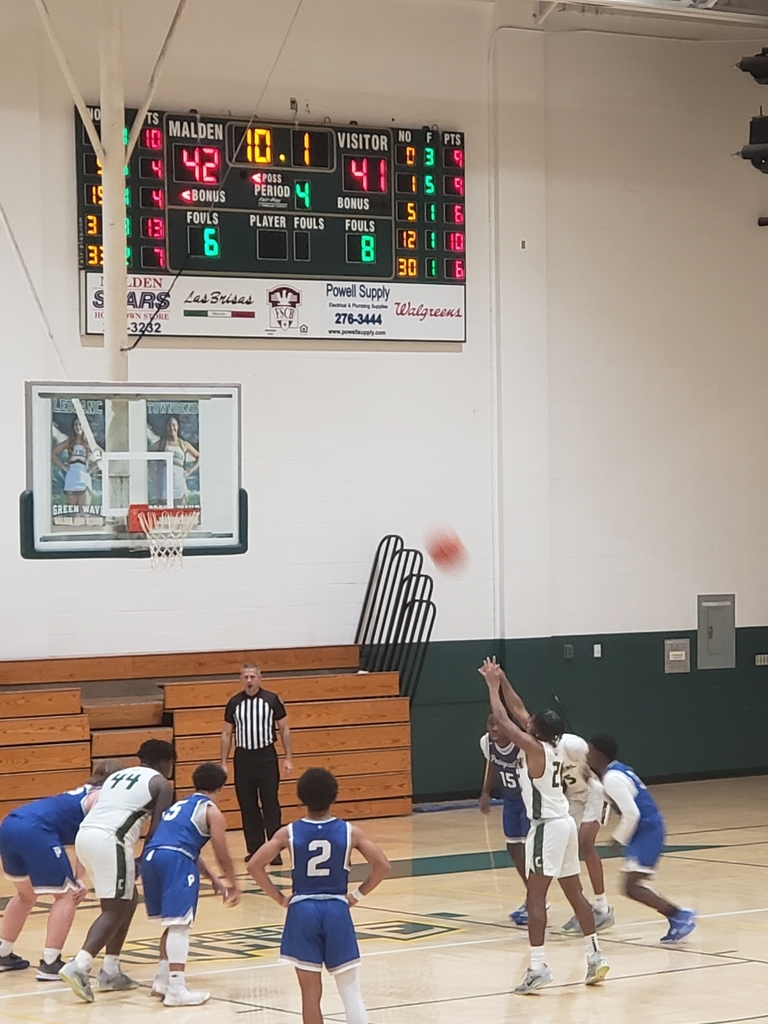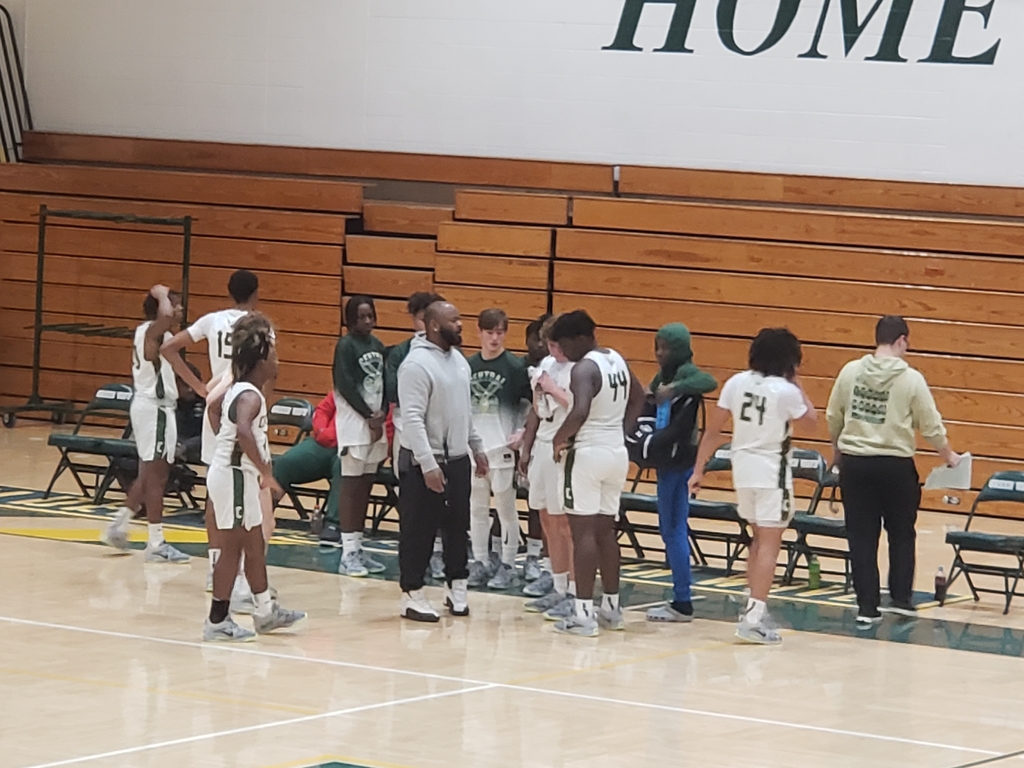 We hope everyone has a Happy New Year! School resumes on TUESDAY, January 3.

It was quite a list, and we've had some twists and turns, but thanks to the NMCR1 family (it has taken everyone pulling together) this was put into motion June 2020, and is all set to be completed in this new year, 2023💚🦅 Stay tuned for more great things #NmcEagleNation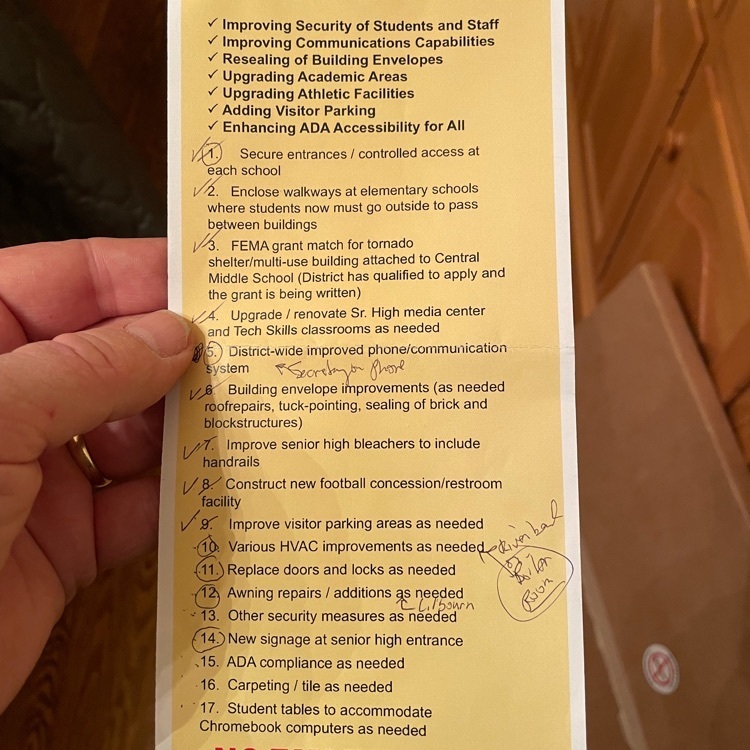 💚🦅Shoutout to Gloria Houston, Katherine Stanley, SkillsUSA students, and a team of NMCC faculty and staff for another amazing Eagle Christmas, which helps community members provide Christmas gifts for more than 150 kids throughout NmcEagleNation every year 💚🦅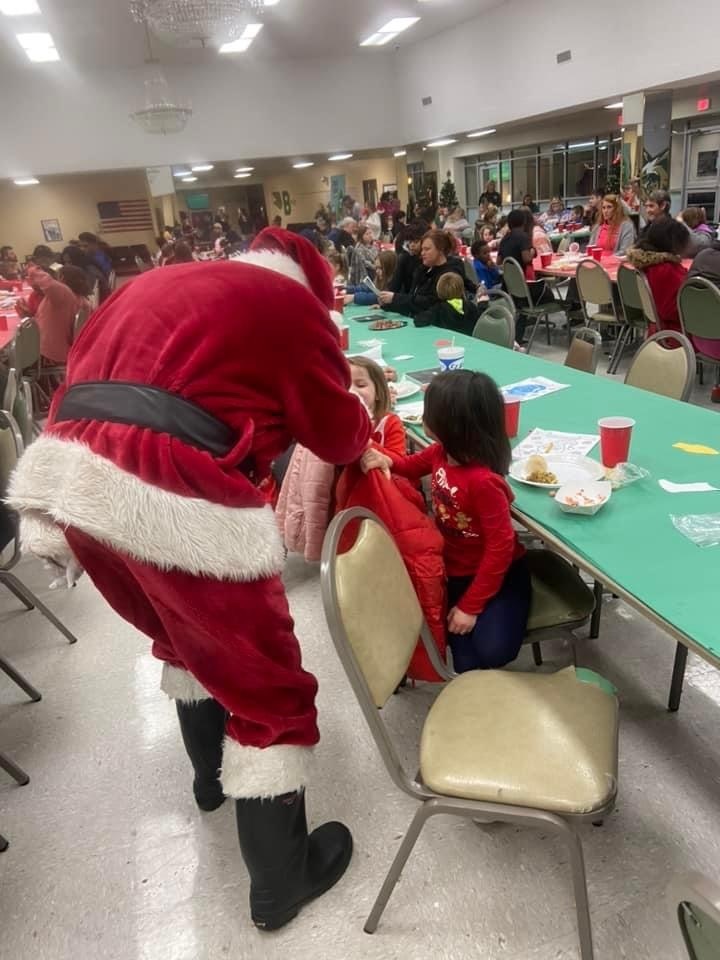 NMCR1 Tech Skills: $400,000 Grant! Important upgrades to NMCR1 Tech Skills Center will continue thanks to a $400,000 grant that will provide long-overdue air-conditioning for 4 TSC shops (auto mech, welding, ag, & carpentry). This grant will be combined with a previously awarded grant (DRA) to replace ALL A-pod rolltop garage doors (circa 1971) with new, industrial, insulated panel doors and openers. The Department of Elementary and Secondary Education (DESE) has awarded several Missouri Career and Technical Education (CTE) programs including New Madrid County R-I Technical Skills Center ($400,000.00) with grant dollars to further support the important work that these programs do to ensure all Missouri students are prepared for success upon graduation and further contribute to developing Missouri's workforce. Missouri's Area Career Center Opportunity (MACCO) Grant provides funding to enhance the state's CTE capacity by providing more opportunities for CTE students while updating and modernizing career centers' infrastructure and equipment. MACCO is funded through the American Rescue Plan Act (APRA) and grants local education agencies (LEAs) up to $400,000 to: Create new high-demand and emerging programs Construct a new area career center building Renovate or build an addition to an existing area career center Update or expand current CTE programs Improve infrastructure for safety and equipment needs Upgrade equipment and instructional technology The grant's funds must be used to enhance or extend area career centers' capacities to increase students' knowledge and skills needed to gain employment in current or emerging fields, continuing their education, or re-training for new business and industry opportunities. The grant required LEAs to submit an application and match 25 percent of the awarded MACCO funds. NMCR1 appreciates this support as we continue to provide a viable technical skills program!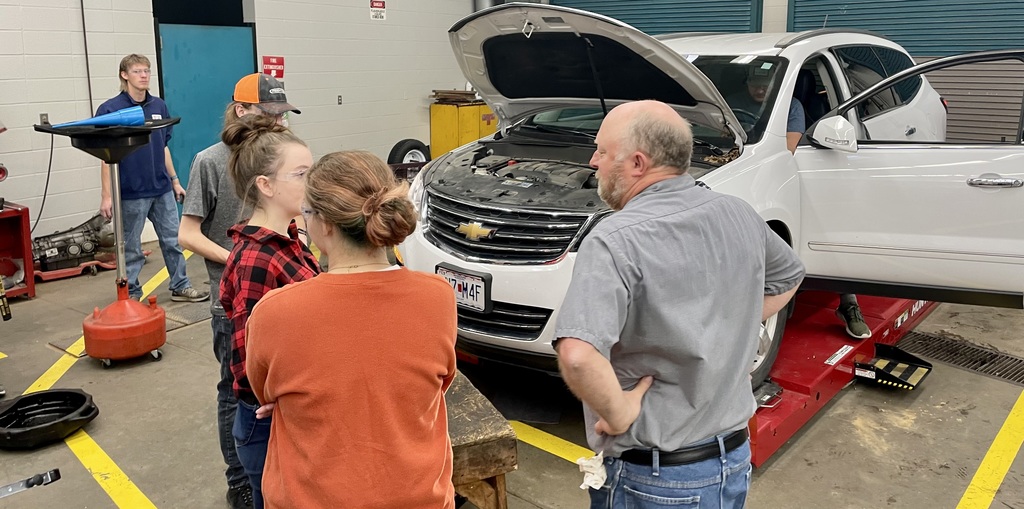 Phone systems have been restored to all NMCR1 buildings. Thank you for your patience.

We are currently experiencing issues with our phone carrier which has caused phone lines to be down throughout the district. Staff is currently working to resolve the issue and will provide an update as soon as the issue has been resolved

Because we have tremendous school spirit, the Eagle has officially landed in the NMCC gymnasium foyer💚🦅 #NmcEagleNation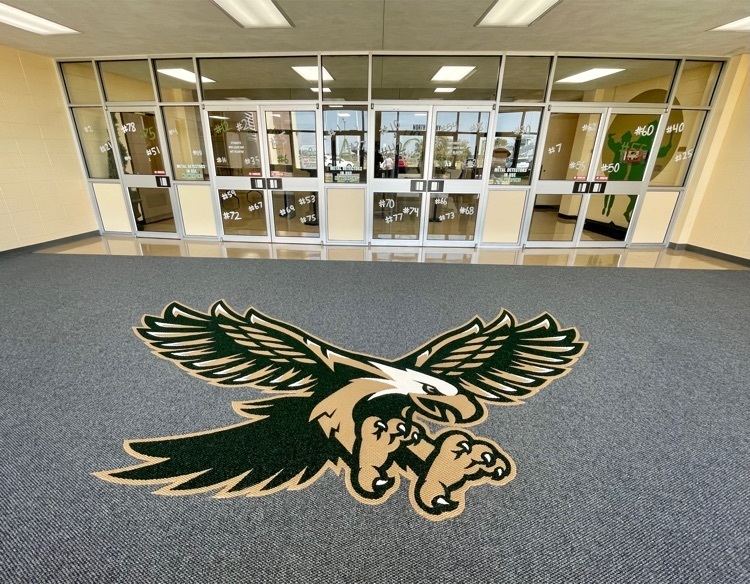 Reminder: NO SCHOOL for students on Friday, October 7th (teacher work day) or Monday, October 10th (Columbus Day) Have a great weekend and we will see everyone on Tuesday October 11th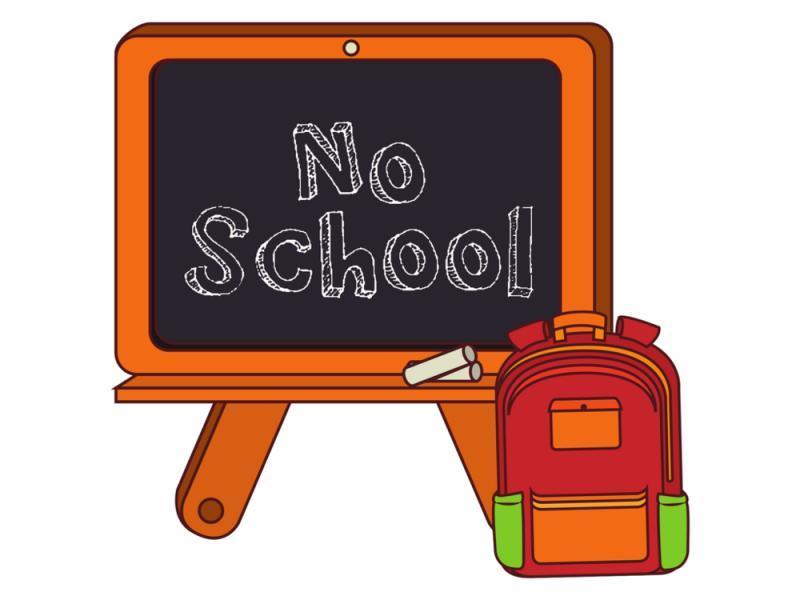 Friday, October 7 NMCR1 Pk-12th grade faculty will begin a complete curriculum review (for all subjects and each grade level) to guarantee strong academic outcomes for all students💚🦅 No school: Friday, October 7 and Monday, October 10.